Do-it-yourself ways to protect your home from thieves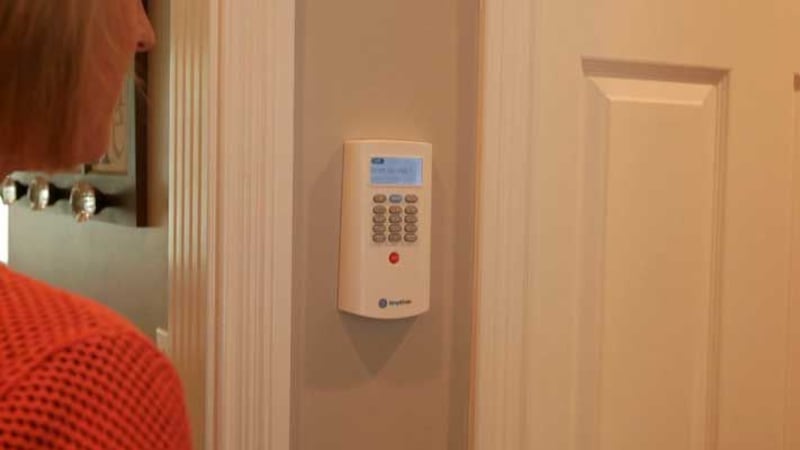 Published: Dec. 6, 2016 at 12:39 PM EST
|
Updated: Jun. 6, 2017 at 8:27 PM EDT
LOUISVILLE, KY (WAVE) - The holiday season is a hot time for crime. Thieves make their mark stealing Christmas packages off front porches, even breaking into homes, stealing peace of mind.
 
Last year alone, households nationwide tallied up more than 14 billion dollars in property losses, Martha Pfleeger fell victim herself.
"It's a new area to us and we've got two kids, so having a security system just feels safer to us," said Pfleeger.
Like so many parents, the safety of Pfleeger's family is priceless, but her budget isn't, so she turned to a do-it-yourself home security system.
Angie Hicks, the founder of Angie's List, says a DIY system is a cheaper alternative to protecting your home.
>> More Angie's List stories on WAVE3.com
"You can get a typical system for less than $200 and that's going to include door and window sensors, motion sensors and an audible alarm," said Hicks.
 
You can also buy sensors that detect when glass breaks, say if someone tries to bust through your window.
When arming your home, security experts say to start with the first floor on your home where burglars have the easiest access. Attach sensors to all entry points,  then work your way up to the second level. Will Deines is the VP of Operations at SimpliSafe and he says with DIY alarm systems, you don't have to get monitoring.
"If you want to use it as an alarm to scare off a burglar when they come through your front door, you can do that," said Deines.
 
You can also add professional monitoring to your do it yourself system, that way police are called when your home is compromised.
That will cost you monthly, though.
If your strapped fro cash, but have an internet connection, you can always download different apps that will let you watch your house in real time.
 
Safewise.com is a website that ranks the top professional security systems in the area. You can compare different companies, with a rundown of different pros and cons.
Copyright 2016 WAVE 3 News. All rights reserved.