Jeff Hoover becomes Kentucky's first Republican House Speaker in 96 years
Published: Jan. 3, 2017 at 2:12 PM EST
|
Updated: Jan. 3, 2017 at 6:18 PM EST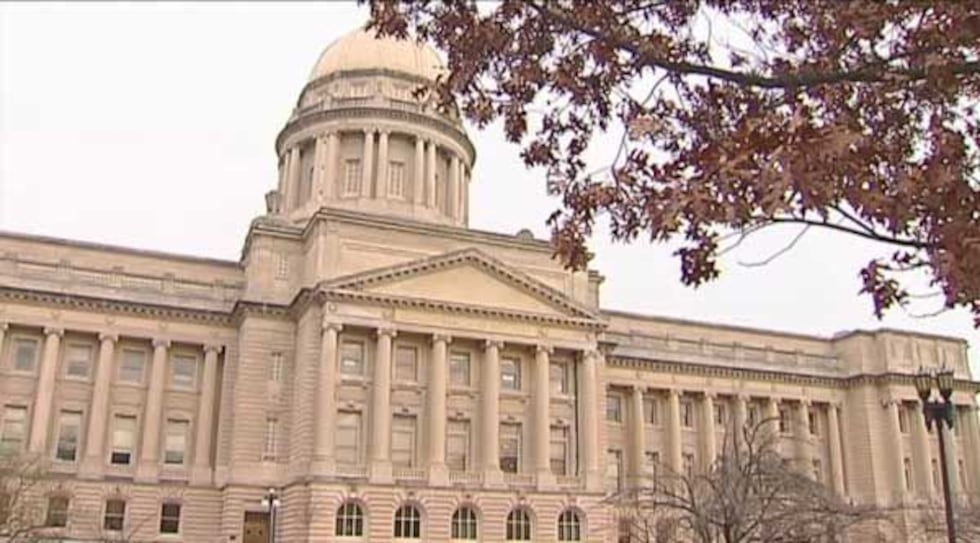 FRANKFORT, KY (WAVE) - Rep. Jeff Hoover of Jamestown made history shortly after noon Tuesday when the General Assembly's longest-serving Minority Floor Leader became the first Republican Speaker of the House in 96 years.
In the November General Election, Republicans not only wrested the House out of Democratic control since 1922, the 19-seat gain gives them a super-majority - 64 seats to 36 - and the ability to push through its agenda with no meaningful opposition if party discipline holds.
Republicans also hold a super-majority in the Senate with 26 seats to 11, and for the first time ever control of the Governor's Mansion as well.
MORE FROM WAVE3.COM
+ Pedestrian killed by 2 vehicles in Scottsburg, IN identified
+ 2 shooting victims drive to Shively Thorntons for help
+ Scottsburg grave markers vandalized with hateful graffiti
Gov. Matt Bevin has indicated that he considers tax reform, criminal justice reform and right-to-work legislation (a ban on mandating that workers join unions to gain or retain employment) as high priorities.
However, the shortened, split Organizational Session imposes time constraints that make a Special Session highly likely to ensure passage of complex legislation in 2017.
A Special Session would cost a minimum of $300,000; $60,000 per day in operating expenses for the five days required to secure three readings and passage in both Chambers, assuming that a conference committee wouldn't be required to iron out differences in each chamber's version of bills passed.
Publicly at least, Hoover has indicated a willingness to work with Democrats, assuring that he's not interested in "payback" for years of killing GOP bills in committee or on the House floor. Likewise, he has stated that a Republican-controlled House will not be a rubber-stamp for Bevin's agenda nor work entirely in lockstep with the Senate.
Senate President Robert Stivers (R-Manchester) also has acknowledged that "differences" are likely but has expressed confidence that leadership and the Governor's office would work with one another collegially and in good-faith.
WAVE 3 News will have full coverage of Hoover's anticipated swearing-in, and the first day of the 2017 General Assembly starting on WAVE 3 News at 5.
Copyright 2017 WAVE 3 News. All rights reserved.