REED: John Schnatter blowing 'smoke' at Jurich, UofL athletics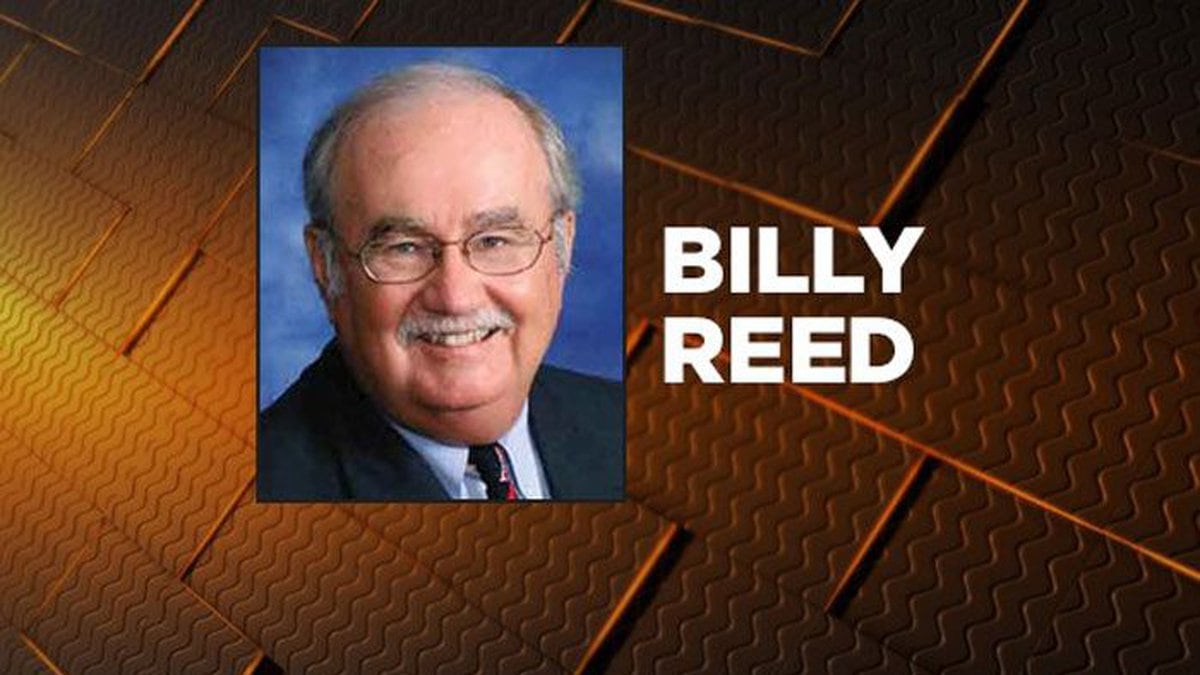 Updated: Apr. 14, 2017 at 8:52 PM EDT
LOUISVILLE, KY (WAVE) – Something wild and crazy broke out at the University of Louisville Board of Trustees meeting Wednesday, and I'm hoping it wasn't a case of the "fake news" phenomenon that has become a matter of raging debate in recent months.
Board member John Schnatter, founder and CEO of the Papa John's pizza chain, turned comments about expansion of the football stadium that bears his name into a diatribe against Vice President and Director of Athletics Tom Jurich, and his athletic department.
In his surprise attack, Schnatter deplored the fact that the athletics department was continuing to raise funds to complete the $63 million stadium expansion at the same time the university is $47 million in debt, and is estimating an additional $48 million next year.
Of course, he was talking about apples and oranges – or anchovies and mushrooms, as the case may be, because he knows full well that the athletics department is a self-supporting business entity bound to the university mainly by academic requirements of the NCAA.
MORE FROM WAVE3.COM
+ McKay shines as #2 Cards win 3-0 at Georgia Tech
+ #2 UofL baseball beats Purdue 13-2
+ UofL's Stockman to transfer to Minnesota
In simple terms, the athletics department is doing better financially than the university, even though Schnatter said at one point that the university must take care of the problems in the athletics department before it could address other problems facing the university and its scandal-ridden foundation.
That seems like putting the tomato paste before the dough, but never mind.
Schnatter even recounted a personal conversation he supposedly had with interim president President Greg Postel, who told him he couldn't hold Jurich accountable because he was "invisible." For one thing, that was completely unfair to Postel. For another, it's wrong. Jurich is more accessible than almost any other A.D. at his level in the country.
Schnatter didn't elaborate on those issues, and wouldn't have been allowed by new board chairman David Grissom had he tried. These are the sort of things usually discussed informally, or behind close doors, instead of in a public forum covered by the media.
But now that Schnatter has raised these issues, he has an obligation to either show us proof of problems in the athletics department – other than the Katina Powell scandal, which has been covered to a fare-the-well – or apologize to Jurich, who has done more to upgrade the university's athletics facilities and teams than anybody in the university's history.
I pretty much think Schnatter would feel the same if something similar happened at one of his Papa John's board meetings. If one of his board members cast aspersions toward one of his key employees, he would demand evidence. That's the American Way – or, at least, it was until recently.
As a journalist, I'm a big fan of transparency. The more, the better. But, I'm just as big a fan of fairness. I don't think any public figure should be able to impugn another without proof. So what is it, exactly, that Schnatter is talking about?
Maybe it harkens back to the construction of the KFC Yum! Center. He and David Jones Sr. of Humana were convinced that the current location was the wrong one. They even spent $250,000 for a study that argued their case very convincingly. I agreed with them, but The Courier-Journal and downtown business community didn't. They pilloried these two distinguished citizens in ways I haven't seen before or since.
But Jurich pretty much stayed out of that fight. If anything, he might have agreed with Schnatter and Jones, because he wanted to build the new arena much nearer to campus. His favorite site was the one by I-65 where grain silos stood for years.
Where Schnatter's criticism of the arena site was thoughtful and professional, yesterday's attack came out of nowhere. Everybody knows the university has serious problems. I can also see how expanding the stadium at a time when the university is deep in the hole might send the wrong public relations message. Still, this raised new issues that now must become part of the UofL discussion.
Maybe I'm wrong, but Schnatter's performance yesterday sort of reminded me of the times he makes an appearance at the football stadium by driving in his old hot rod with a flourish of sound and fury. The thing makes a lot of smoke. So did its owner at the board meeting.
Copyright 2017 WAVE 3 News. All rights reserved.