Family uses Imagination Library to honor late son who loved books
Published: Apr. 25, 2017 at 7:56 PM EDT
|
Updated: Oct. 5, 2017 at 10:53 PM EDT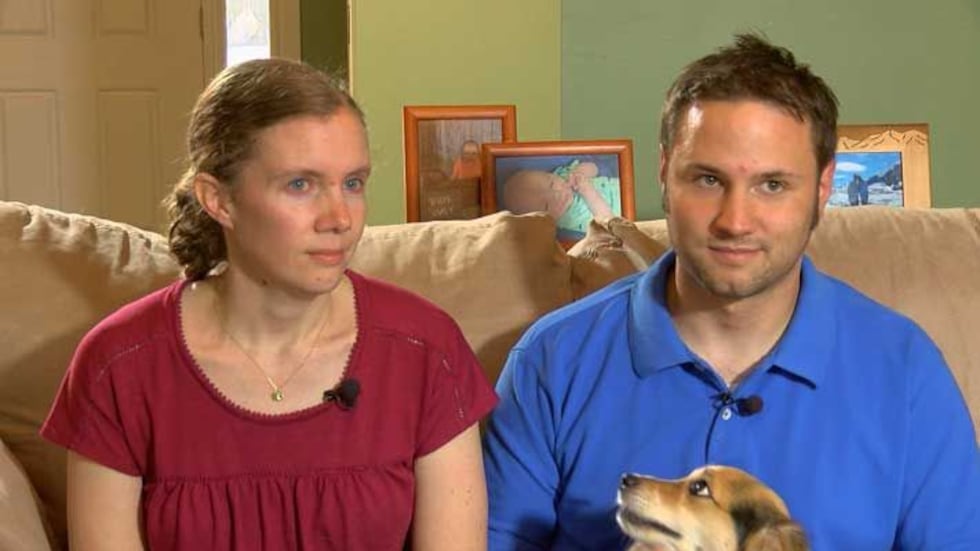 LOUISVILLE, KY (WAVE) - Losing a child is one of the most horrific things a parent can go through. One WAVE Country couple decided through that pain they would find a way to help other children in memory of their son.
At just 19 months old, Mark Buchholz loved books.
"We had piles of books that would sit right here and he would just flip through them or bring you one and ask you to read it," said Amanda Buchholz, Mark's mother.
Andy Buchholz, Mark's father, said while reading his books, Mark couldn't wait to get to a part.
"He was so eager to say it," Andy Buchholz said. "You'd be in a middle of a sentence and you'd just hear baa baa."
 
Reading is important to Amanda and Andy because they both work in the education field. Amanda is the band teacher at North Oldham High School. Andy teaches Arts and Humanities at Henry County Middle School.
MORE FROM WAVE3.COM
+ Lowe's $50 off coupon on Facebook is a scam, company says
+ West End School names new Head of School
+ Clifton Center confirms it will close in December after 22 years
"It's something very simple, but obviously very important to us that we read to Mark," Andy said.
They cherish the books his little hands once held. In March, Mark passed away in his sleep. An autopsy determined the cause to be Sudden Undetermined Death of a Child.
"We buried him with Very Hungry Caterpillar," Amanda said.
Amanda and Andy cherish the time they had with their son. Reading to him while he sat on their lap.
"It was such a great moment to sit with him," Amanda said through tears. "It was so great to have him in your lap and share that moment and to give that means a lot to us."
>> VIDEO: Watch Shannon Cogan's report
They decided, in Mark's honor, expressions of sympathy could be made to help other children get books.
"We decided to ask for donations for Imagination Library in Louisville, specifically," Amanda said.
Children who are signed up for the program get a free book in the mail every single month from birth to the age of five. They say Mark would have liked that.
"When Mark was young and people always asked what should we get him for Christmas, his birthday, just get books," Amanda said.
"I'm convinced his personality was shaped by the fact that we spent all those times, all that time, reading books. His attention span, and his love for books," Andy said.
It's a love that will live on. On the books that go out to families in June, it will say that they are "In loving memory of Mark Buchholz, who loved books."
 
WAVE 3 News is proud to have launched Imagination Library of Louisville in the heart of Louisville with the help of Delta Dental, the Rotary Club of Louisville, and the Junior League. To find out if you live in an area with the program, click here.
 
Copyright 2017 WAVE 3 News.  All Rights Reserved.