Local students help change image of their neighborhood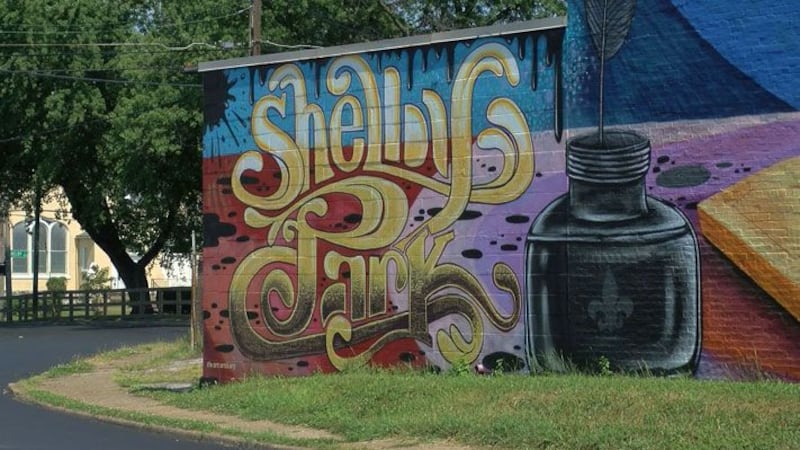 Updated: Jul. 12, 2017 at 6:48 PM EDT
LOUISVILLE, KY (WAVE) - There are people who talk about change, then there are people who make that change happen. A lot of positive things are happening in a corner of Louisville, and you'd be surprised to see who is behind them.
Fifteen students from Meyzeek Middle School are taking part in a program through Family and Children's Place. They are teaming up with Three Points Beautification, a project that aims to beautify the area where Shelby Park, Schnitzelburg, and German-Paristown connect.
>>> WATCH: Maira's report here
The students spent a day of their summer break giving back.
"Today, I picked up trash and I picked up weeds," Taivon Whitehead, 14, said.  "We also painted a box. Someone for no reason decided to graffiti it."
"Really happy to have them and have some helping hands in the area," Jennifer Chappell with Three Points Beautification said.
MORE ON WAVE3.COM
+ St. Matthews Police Chief Norm Mayer announces retirement
+ Strong chlorine odor at pools linked to pee, poop contamination
+ Arrest suspect kicked, headbutted 3 LMPD officers
Most of the kids who volunteered on Wednesday live in the area, but they don't like what they see.
"It's just dirty," Jiantanez Rutledge, 12, said.
"Ugly and nasty," Trey Thomas, 14, added.
 
"Why would we want that impression on us," Whitehead said.
After the project was finished, the students were proud of their work.
"People can look at it and say 'wow, we made it a great place,'" Thomas said.
The students have also noticed some of the other efforts around them.
"The artwork makes me feel good," Whitehead said.
DOWNLOAD OUR APPS  
+ News app: Apple | Android 
+ Weather app: Apple | Android
Several murals have popped up in Three Points area. One at Abell Elevator was crafted as a way to deter it from being a constant victim to graffiti. The Ackerman Millworks mural on Goss Avenue is about 30 percent done. The most recent mural is at the Germantown Mill Lofts.
"It's a coin that was used by the cotton mill workers in the lunchroom to get their lunch," Chappell said.
The artwork recognizes the area's history. Whether the efforts to beautify are big or small, the goal is the same: restoring pride.
"It's our community and we have to live here," Thomas said.
Three Points Beautification has also been behind several other projects, including repaved sidewalks, installed signage, a community map, and bench. They have received support from the community for the murals with money raised through crowd-source fundraising, and gr ants from Metro Council.
For more information on Three Points Beautification click here.
Copyright 2017 WAVE 3 News. All rights reserved.