KY officers train in expert hostage negotiation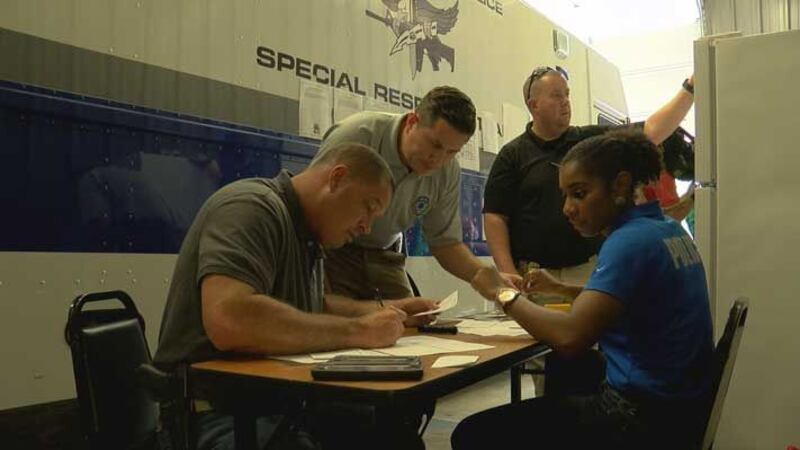 Updated: Aug. 24, 2017 at 6:58 PM EDT
ELIZABETHTOWN, KY (WAVE) - Hostage negotiators from a dozen Kentucky police agencies are being tested on advanced negotiating skills.
The Elizabethtown Police Department hosted national training from Crisis Systems Management out of Missouri the week of Aug. 21 to 25.
Officers role play as both gunman and negotiating teams in a crime that has already taken place.
In a case that played out Thursday, the names were changed but the crime stayed the same with 20 hostages at a fast food restaurant.
Officers took over the roles of bad guys who tried to rob the hamburger joint but police got there faster than they anticipated, causing the men with guns to take hostages, including a child and her mother.
The advanced negotiating teams representing Kentucky State Police, LMPD, Elizabethtown, Frankfort, Florence Police and several other agencies work for hours on the phone to try and end the situation peacefully.
MORE FROM WAVE3.COM
+ Police: Man tried to twist officer's head, neck
+ Warrants: Man used tow truck to steal, then scrap cars
+ Meth lab discovered feet from daycare
While negotiators are being tested on the art of listening, connecting to the gunmen, being patient and honest to calm the situation, other team members are talking to witnesses and getting background information on the suspects to their colleagues on the phone.
The 40 hour training ends Friday.
Copyright 2017 WAVE 3 News. All Rights Reserved.