Money: What UofL scandal could mean for KFC Yum! Center
Published: Sep. 27, 2017 at 1:45 AM EDT
|
Updated: Sep. 27, 2017 at 6:27 AM EDT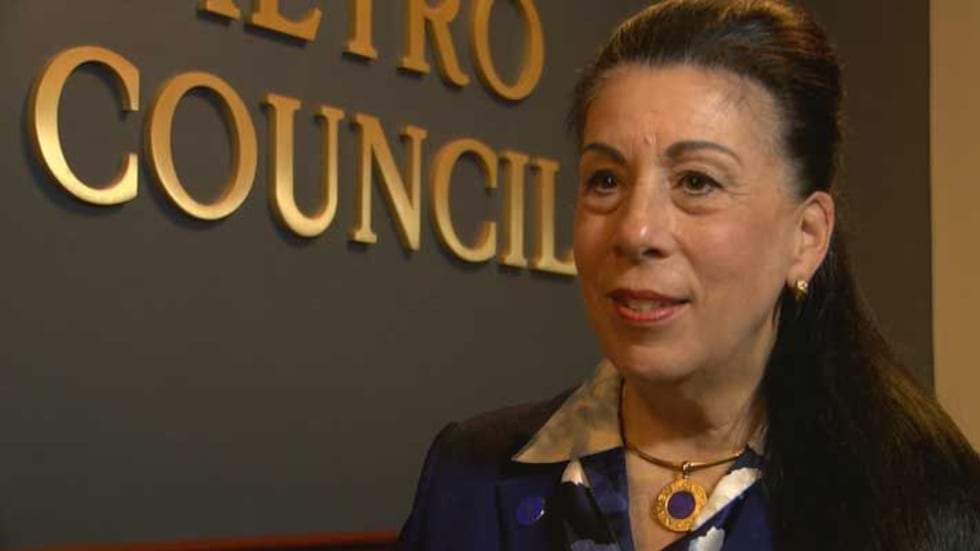 LOUISVILLE, KY (WAVE) - The University of Louisville men's basketball fans were rocked by yet another scandal on Tuesday morning.
"Financially speaking it will be challenging if the decision is not made in favor of the university of Louisville," Councilwoman Barbara Sexton-Smith said.
>> READ: FBI Complaint 1 | Complaint 2 | Complaint 3
An FBI investigation into top tier programs, claims at least two players and two coaches may have been a part of an alleged bribe scheme, involving clothing provider Adidas.
"The most important thing for all of us to do right now is to just simply take a breath and let more information come in," Sexton-Smith said.
The scandal has some calling for the NCAA death penalty if the allegations are proven true. If that were to occur, it could leave the home of the program's games in trouble.
>> MORE: 'Dark underbelly' of NCAA hoops drags UofL under new cloud of scandal
The KFC Yum! Center sits in Councilwoman Sexton-Smith's district.
"The Yum! Center is critically important not only to Jefferson County and to everybody here in the city of Louisville, the Yum! Center is an economic driver to the entire commonwealth of Kentucky," Sexton-Smith said.
The Yum! Center is multi-million dollar revenue stream. Sexton-Smith said it's in much better shape than it was when it opened.
VIDEO
+ NCAA expert Dr. David Ridpath weighs in on Adidas scandal
+ How basketball bribes allegedly worked at UofL, who was involved
+ Pitino weighs in on shoe wars back in 2014
+ Pitino in 2014 says UofL 'makes a lot of money through Adidas'
+ Who is UofL freshman Brian Bowen?
+ What we know about the FBI's investigation into UofL bribery claims
+ UofL fans fearing the worst
+ Kent Taylor discusses FBI bribery scandal involving UofL with local sports experts
The center welcomes dozens of concerts and other programs throughout the year. That would become part of the center's strategy moving forward, if something happens to the basketball program.
"As a graduate of University of Louisville College of Business, it is my hope that it'll be go Cards all season long," Sexton-Smith said.
Even with the men's basketball team serving as a primary tenant, the Yum! Center continues to hemorrhage millions of dollars every year.
The city owes more than $300 million in bond payments and the arena is simply not generating enough revenue to keep up with the payment schedule.
If the building were to lose UofL basketball for a season the financial fallout could potentially be catastrophic for the city.
Copyright 2017 WAVE 3 News. All rights reserved.