Local AAU coaches say their players face pressure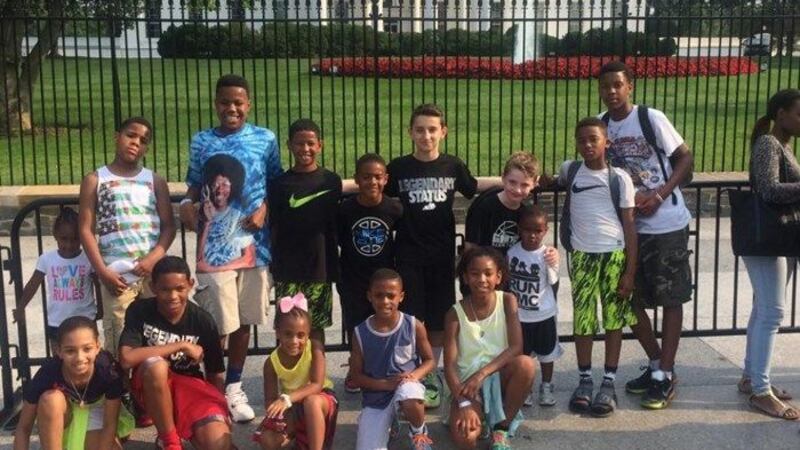 Updated: Sep. 28, 2017 at 7:46 PM EDT
LOUISVILLE, KY (WAVE) -  Amateur Athletic Union basketball teams play in elite prep leagues outside the high school system. There are clubs all over the country, including 20 AAU basketball teams in WAVE Country.
"You really don't know what these kids are going through when they come into the tournaments," Gibran Crook said.
Crook has 5 years' experience as a high school AAU coach with Team Shively and Louisville Lady Dream.
Boys and girls from elementary to high school are eligible to participate. AAU leagues can be sponsored. Three major shoe companies Adidas, Under Armour and Nike have sponsored and organized leagues.
"There is so much pressure to be great," Crook said. "Some kids are working out and tearing their bodies up."
In Louisville, a small percentage of those clubs are tethered directly to a sponsor.
"You have to play against the best competition so that the best coaches can come see your kids play," Crook said.
Recent allegations of bribery between sponsors, coaches, and basketball players is raising more questions of the college basketball training ground, AAU.
MORE FROM WAVE3.COM
+ Interim president won't confirm identity of 'Coach 2'
+ UofL Foundation establishes new leadership policy
+ Kentucky to create program connecting drug users, treatment centers
"All kids want to play with a brand shoes on," Crook said.
Crook says his goal is to get his players scholarships to top schools. Crook's team is not sponsored. Sponsored teams are provided uniforms with the sponsor brand at no cost.
"The sponsors want to have great players wearing their gear," Crook said. "If a player makes it in the future, they have a connection to the sponsor of their AAU team."
"Since our kids are second to eight grade it just has been a pure experience and we haven't experienced any of that sponsorship pressure," Danny Edelen said.
Edelen is a coach for a youth AAU team, Go Hard In the Paint. He knows his older players will soon face pressure.
"Hopefully there is some reform and sounds like there needs to be change," Edelen said. "There is so much pressures and something needs to happen."
Crook explains that sponsors or coaches can initiate a deal. He adds the players sometimes interact with the sponsor during different team events.
"These kids are like young adults," Crooks said. "They are thinking like 25-year-olds, because they know what they want to do in life."
Copyright 2017 WAVE 3 News. All Rights Reserved.