EXCLUSIVE: Friend of man shot, killed by LMPD speaks out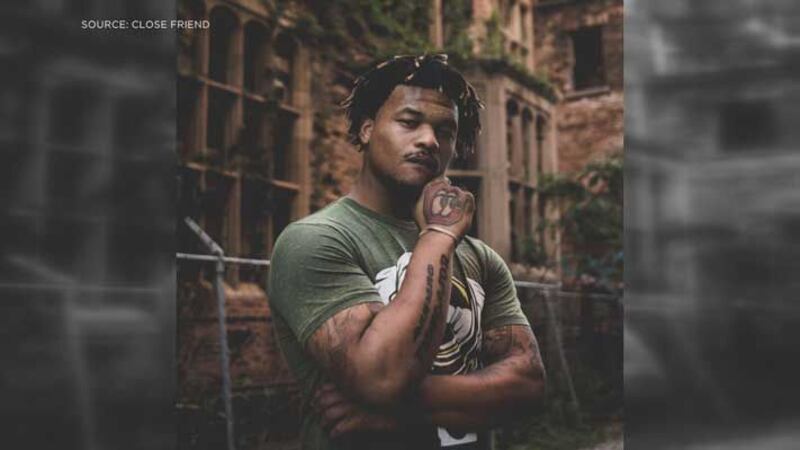 Published: Oct. 10, 2017 at 6:14 PM EDT
|
Updated: Oct. 10, 2017 at 9:49 PM EDT
LOUISVILLE, KY (WAVE) –  A man is dead, shot by police after they responded to a call about a robbery and assault. The officer's body camera video shows a door opening, and the shooting that happens after.
Police say the suspect had a gun in his hand when the officers fired.
But in an exclusive interview and videos, we see a different side of Corey Antonio Boykin Jr.
His artist name was Cobo. He enjoyed rapping, making music and working alongside his best friend and producer.
"He was like, 'I want to record,'" Miguel Rivera told us. "And I'm like, 'Cool man.' The rest was history."
Rivera and Cobo were close. Videos of them together show them laughing and joking. They were friends not just in good times.
"This is hard," Rivera sobbed during the video.
It's hard for Rivera to think about Boykin being the same guy shown in LMPD's body camera video.
PREVIOUS STORIES
+ LMPD releases body camera footage, identities of officers involved in shooting
+ One killed in Okolona officer-involved shooting
Police were investigating a robbery Sunday night at a lawn care business on Fern Valley Road.
After the deadly encounter with Boykin, police went inside Suite #22.  They found a person who was duct-taped and beaten.
"After watching the press conference, I was still in shock that even happened," Rivera said.
Rivera is struggling. There's the friend he could count on, and the friend he wishes he could have saved.
"I'm too logical and sensible of a person to know that, I mean it's true," Rivera said. "He did. I wish things were different. Part of me wishes I was there to at least calm him down."
Rivera wanted to be honest about his friend and the darkness he faced.
"He always had that inner demon, that struggle that he was always fighting," Rivera said.
Rivera says his friend kept some things to himself for fear of being scolded, like a younger brother. But he never imagined something like this.
"I don't know what he was doing there," Rivera said. "I wish I did. I don't know what he was thinking."
Rivera is torn over Cobo's decisions, but not about his love for his friend, an artist, a human, who failed to break free from the bad decisions which  led to his death.
"Cobo was never a perfect guy," Rivera said. "But, he was such a good friend. I'm going to miss him deeply."
Boykin did not have a lengthy criminal record. His records did show traffic infractions for speeding and driving without insurance.
Copyright 2017 WAVE 3 News. All rights reserved.