Owner describes experience during police-involved shooting outside business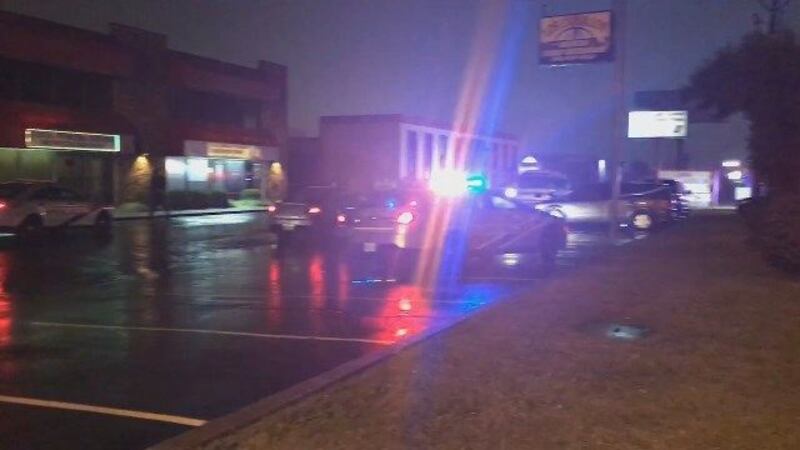 Published: Oct. 10, 2017 at 9:10 PM EDT
|
Updated: Oct. 10, 2017 at 9:53 PM EDT
LOUISVILLE, KY (WAVE) - The body cam video Louisville Metro Police released in the officer involved shooting Sunday night has been viewed thousands of times.
The man who police say is the suspect was shot and killed by LMPD officers. The owner of the business where this took place was pistol whipped, bound and duct taped. He's now speaking out about the fear he experienced during the ordeal.
It happened at Suite 22 in the Fern Valley Industrial Park, inside a business called Lawn Kings.
The owner of Lawn Kings said he had no idea who the suspect, Corey Boykin Jr., was. He said there was another man with Boykin during the incident. The victim says it was his friend but he believes he was involved in some way.
Things escalated quickly outside of Lawn Kings on Sunday. It started with a 911 call about an assault. Then another call about a robbery. A witness told police they heard shots fired. As several LMPD officers responded to investigate, two of them fired their weapons when a door opened.
Boykin Jr. was shot and killed. On Tuesday, police released a photo of the gun they say he had on him.
Jamie Simmons works in the U.S. Coast Guard Recruiting office across the parking lot from Suite 22. Simmons said he would often see the victim, who is the owner of Lawn Kings.
"It's unfortunate, a lot of people work in this area, like to keep it safe," Simmons said. "[The victim] was hard working and did what he needed to do to get through the day."
PREVIOUS STORIES
+ EXCLUSIVE: Friend of man shot, killed by LMPD speaks out?
+ LMPD releases body camera footage, identities of officers involved in shooting
+ One killed in Okolona officer-involved shooting
The owner of Lawn Kings said the Sunday night incident was scary. The suspect had a gun to the back of his head, his eyes and hands were taped up, and he was hit in the back of the head with a gun.
Simmons says he has seen the body cam video that police released.
"With my knowledge and experience, I've worked in law enforcement in the coast guard, it was quick and fast," Simmons said. "That's law enforcement. It can happen in the blink of an eye. Who are we to say that it could transpire some other way? Only the men and women who were out there know how that could have unfolded."
Tuesday afternoon outside Metro Hall, a group of people from Black Lives Matter Louisville and Louisville Showing Up For Racial Justice, said they want more answers from police about why Boykin was shot and killed.
"They shot him I think five times in three seconds, didn't give him a chance to respond or to de-escalate," Julia Adams from Black Lives Matter Louisville said.
Boykin's mother lives in Tennessee, WAVE 3 News did speak to her on the phone. She said that she has many questions for police.
As for the other person who was at the scene during Sunday's incident, police have not said if he was a suspect or witness.
Copyright 2017 WAVE 3 News. All rights reserved.