McGarvey addresses crowd of state workers targeted for pay cut under Bevin's pension fix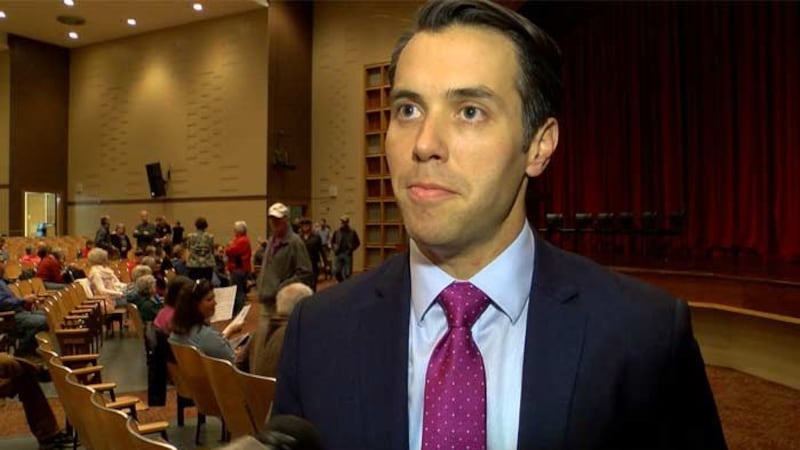 Updated: Nov. 8, 2017 at 10:54 PM EST
LOUISVILLE, KY (WAVE) - Sen. Morgan McGarvey answered questions Wednesday night about Gov. Matt Bevin's pension reform bill.
>> POLITICS: More headlines from WAVE3.com
The state pension plan was one of Bevin's top campaign priorities in 2015, and it has remained a hot-button issue in his two years as governor. Last month, he unveiled his "Keep the Promise" plan, his proposal to help solve Kentucky's $40 billion pension problem.
McGarvey, the Democratic senator representing the state's 19th District, addressed a crowd of teachers, police officers and firefighters at Atherton High School.
Under Bevin's plan, those groups would take 3-percent pay cuts to cover their healthcare benefits. McGarvey said he feels that's unfair, adding that he's not sold on a special session to fix the pension problem.
"A special session costs $60,000 a day," McGarvey said. "We're gonna be in Frankfort in less than two months anyway. If we're not gonna deal with tax reform in a special session, I'm not sure we need to do one."
Copyright 2017 WAVE 3 News. All rights reserved.