Highway worker killed by car on I-64 East identified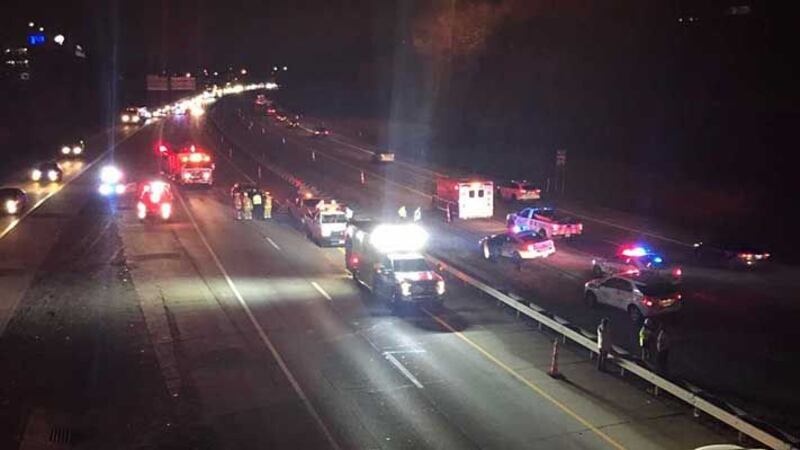 Updated: Nov. 17, 2017 at 12:39 AM EST
LOUISVILLE, KY (WAVE) - A highway worker was killed after being trapped under a car during a crash on I-64 Thursday night, according to St. Matthews Police.
It happened at 8:22 p.m. on I-64 East just after the Watterson Expressway exit (I-264) at mile marker 12.2.
MetroSafe told us a FlagPro worker was hit by a car and trapped. FlagPro is responsible for traffic control on the highway.
We learned the worker was putting out traffic cones when a driver hit him and his truck, killing him, according to St. Matthews Police.
The coroner's office identified the victim as James Howard Bland Jr., 55, of Versailles, KY.
He died of multiple blunt force trauma.
Police closed the eastbound lanes of I-64 and one westbound lane as they worked the scene. The highway was closed until midnight.
Copyright 2017 WAVE 3 News. All Rights Reserved.