Jeffersonville announces historic Masonic Temple redevelopment project
Updated: Jan. 4, 2018 at 7:50 PM EST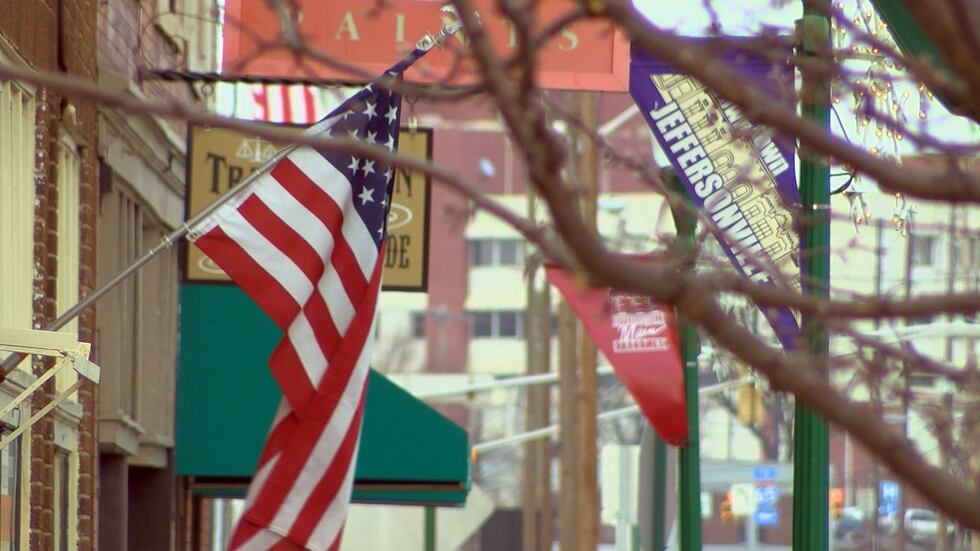 JEFFERSONVILLE, IN (WAVE) –  A historic Jeffersonville building will soon see new life.
On Wednesday, the City of Jeffersonville and Denton-Floyd Real Estate Group announced redevelopment plans for the historic Masonic Temple located at 509 Spring Street.
Many around the region and the city have been working to save the building for months.
"The owner wanted to get a permit to demolish it. And I think the whole city cried out in a big, loud moan 'No. You can't do that'," Jeffersonville Mayor Mike Moore said.
The Masonic Temple was built in 1926 and overlooks Warder Park. The masons used it until 1994. Indiana Landmarks lists the building in the top 10 list of endangered historic buildings in Indiana. The structure is also located in the Old Jeffersonville National Register Historic District.
Denton-Floyd Real Estate Group plans to rehabilitate the Masonic Temple and use the three-story, 20,000-square-foot building as its headquarters.
The restorations will take around one year to complete, costing more than $1.5-million.
"I love the charm of the old structures," said Jeffersonville Mayor Mike Moore. "I love our downtown, our downtown is special."
Moore said the community takes pride in the Jeffersonville's 200-year history. But the push to preserve it is more recent.
"You know, our downtown has a lot of history. But a few years back, there really wasn't much going on down here," Moore said.
In the past five years, eight new restaurants have gone in downtown Jeffersonville. The city is planning work on a new arts and cultural district near Spring Street.
MORE ON WAVE3.COM
+ New Albany firefighters rescue family, save pets
+ Jeffersonville firefighters: Stay off frozen ponds
+ Site selected for new elementary school in Jeffersonville
Denton-Floyd plans to turn the unused Masonic Temple building into its headquarters. Co-Founder Brandon Denton said they plan to move in by May 2019.
Denton-Floyd and the City of Jeffersonville have both seen tremendous growth in recent years, Denton said. By moving their headquarters to the temple it "puts us in the epicenter of the activity there where we can easily identify more opportunities."
He also said the redevelopment could spur new growth within the area.
"Yes, we think so," Denton said, in an email to WAVE 3 News. "Actually, our firm has a 246 unit multi-family project slated to begin in early 2019 that is located just a few blocks from the Masonic Temple."
With these developments and others, Moore said this is just the beginning for revitalizing Jeffersonville.
"We've seen a ton of new development within the last six years. And we're on the verge of a whole lot more," Moore said.
The Jeffersonville Redevelopment Commission will buy the Masonic Temple building from Pinnacle Properties for $300,000. The Redevelopment Commission will then sell the building to the Denton-Floyd Real Estate Group for $300,000, the City of Jeffersonville said in a statement.
Once the deal is finalized, work will begin in April.
Greg Sekula with Indiana Landmarks said they were excited to see Denton-Floyd make a substantial commitment to preserving Southern Indiana's history.
The Indiana Landmarks office will work with Denton-Floyd on an 'as-needed basis' to help rehabilitate the historic Masonic Temple. Once restorations begin, Sekula said they will then look at taking it off the endangered buildings list.
This project is one of several historic renovations for Denton-Floyd Real Estate Group.
They've restored historic buildings before to open Parlour Restaurant and Portage Restaurants in Jeffersonville, as well as multiple apartment complexes in Louisville.
Among their current historic restoration projects, Denton said they are currently preparing to start construction at the end of January on the historic Reisz Furniture Warehouse building, working to transform it into the future New Albany City Hall.
Copyright 2018 WAVE 3 News. All rights reserved.