Indiana University's Kelley School Dean in Olympic torch relay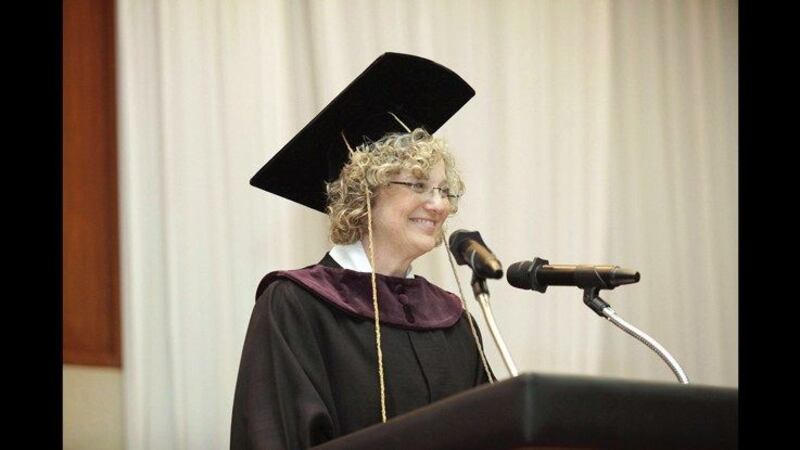 Published: Jan. 11, 2018 at 9:05 PM EST
|
Updated: Jan. 11, 2018 at 10:18 PM EST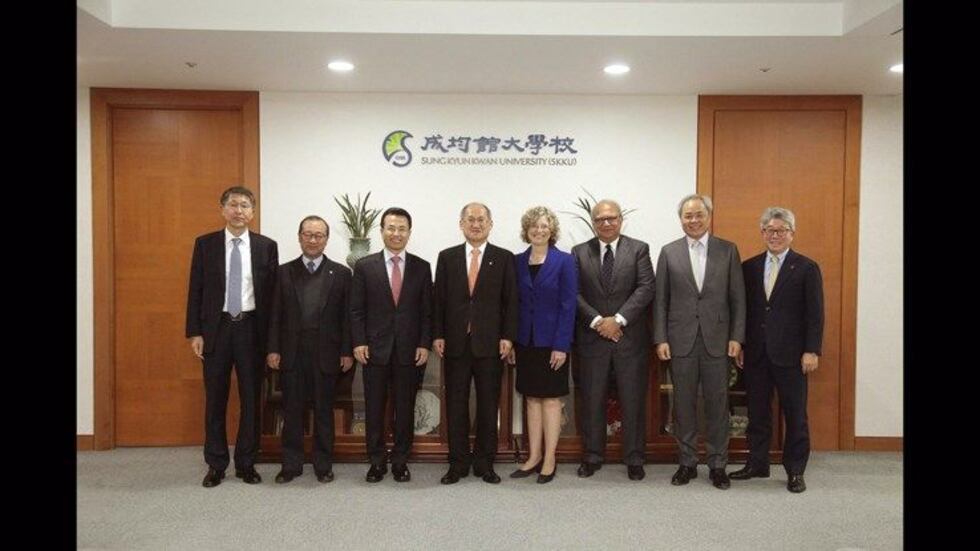 BLOOMINGTON, IN (WAVE) - We're less than 30 days away from the start of the Olympic Games in South Korea.
For many years, a strong relationship has existed between the oldest university in South Korea and Indiana University.
It's so important, in fact, that the Dean of Indiana University's Kelley School of Business is carrying the torch in the Olympic relay in Seoul this weekend.
Dean Idie Kesner is used to running around the business school. But running in the Olympic torch relay?
"Well this is pretty exciting. I'm not sure I ever anticipated being a part of a torch relay for the Olympics. That's something that would have never crossed my mind," Kesner said.
But Kesner found herself planning what shoes to pack for Seoul to match the yellow and white outfit.
"It would have been a little better if they used IU colors and not Purdue colors, don't you think?" she asks with a laugh.
The first female Dean of the Kelley School has been traveling to South Korea for years. She has won several awards for her teaching at Sungkyunkwan University in Seoul.
The two schools offer a dual MBA degree. And the university has more than 6,600 Korean alumni.
MORE ON WAVE3.COM
+ Theme of 2018 KDF Pegasus Parade announced
+ Identity of recycling truck driver who hit Clarksville pedestrian bridge released
+ SLIDESHOW: This week's adorable, adoptable pets from KHS
It was IU Alum, Curt Ferguson, who works for Coca-Cola in South Korea, who made the Olympic connection.
He'll be passing the torch to Dean Kesner.
"When we go there we're really interacting with thousands of alums, that means we're visible to them. Very well known to the Korean people," Kesner said.
In fact, Kesner will then hand it off to another IU alum, Young-Jin Kim, a CEO of a South Korean health care company.
More than 800 of IU Bloomington's international students are from Korea. South Korean students in Bloomington were happily surprised to hear about their Dean's role in the relay.
"Very happy coincidence, maybe not coincidence, but I really like the idea," said Eunchae Kim, who just arrived in Bloomington a week ago.
There may be 6,500 miles between Bloomington and Seoul, South Korea, but the relationship is a strong one.
Dean Kesner may not have to work hard to hear the IU Fight Song.
"Oh, that's actually very inspiring for me. Keeps me going," Kesner said.
Dean Kesner will be carrying the torch this Saturday. She then returns back to Bloomington, but will return to Seoul at the end of February for graduation.
Copyright 2018 WAVE 3 News. All rights reserved.