Pleasant Ridge residents suing City of Charlestown, mayor, developers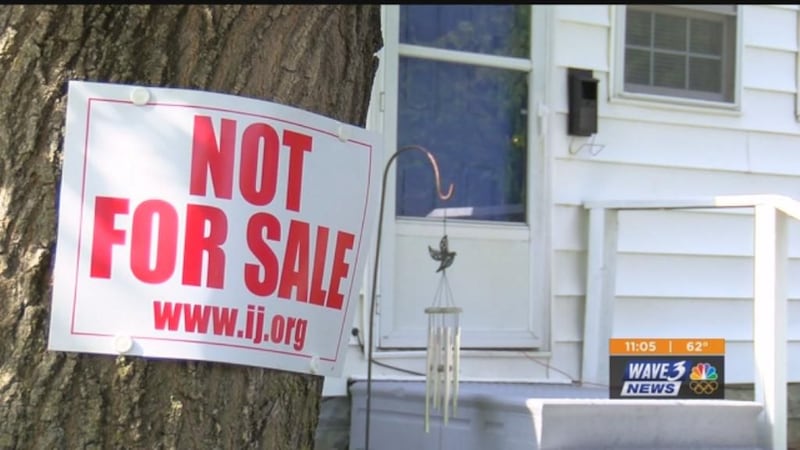 Updated: Jan. 19, 2018 at 8:45 PM EST
INDIANAPOLIS, IN (WAVE) - Pleasant Ridge renters and property owners filed a new lawsuit on Friday against the the City of Charlestown, Charlestown's mayor and other individuals and offices.
Residents are suing the City of Charlestown, Mayor G. Robert Hall, several Charlestown officers and employees, Pleasant Ridge Redevelopment, Neace Ventures and businessman John Neace.
The complaint names deprivation of civil rights, conspiracy and racketeering as causes for the lawsuit.
The suit alleges defendants had "a scheme of extortion to coerce Plaintiffs, under threat of imposition of several million dollars in municipal fines, to sell over 100 parcels of rental property for exactly $10,000 apiece to a private company, Pleasant Ridge Redevelopment, LLC."
MORE ON WAVE3.COM
+ Victory for Pleasant Ridge homeowners; hurdles still ahead
+ Charlestown mayor takes stand in Pleasant Ridge lawsuit hearing
+ Pleasant Ridge neighbors reveal developments in lawsuit against city of Charlestown
In early December 2017, a judge put a stop to the city slapping high housing code fines on homeowners in the Pleasant Ridge neighborhood.
The Pleasant Ridge Homeowners Association said the goal of the fines was to force homeowners to sell to a private developer, run by businessman John Neace.
Court documents released in August 2017 showed that Charlestown's mayor and Neace's company were working together.
The city began aggressively inspecting Pleasant Ridge homes in 2016.
Copyright 2018 WAVE 3 News. All rights reserved.