Louisville FBI: Don't overlook signs of human trafficking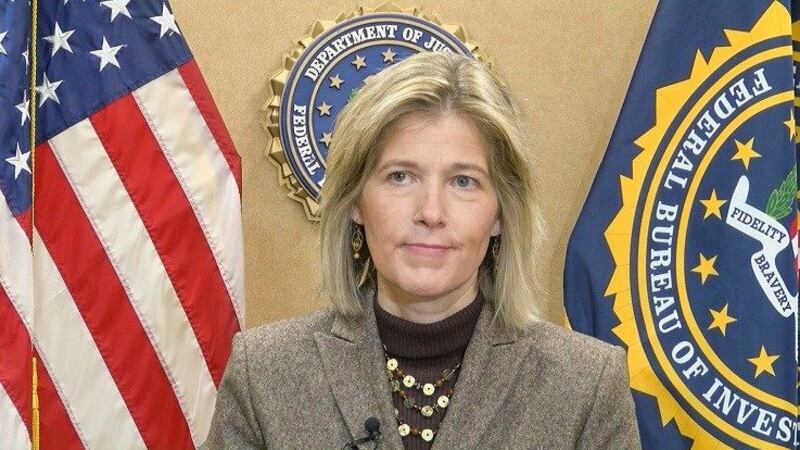 Updated: Jan. 19, 2018 at 9:32 PM EST
LOUISVILLE, KY (WAVE) - The Louisville FBI Field Office talked identifying and preventing human trafficking on Friday.
Special Agent in Charge of the Louisville FBI Field Office Amy Hess said the FBI is continuing to see an increase in the number of human trafficking cases reported.
Hess said the increase was partially from an uptick in awareness on the issue, but also because more instances of human trafficking are happening.
"It's hard to believe that in this day and age there are people out there who are buying and selling and exploiting other people," Hess said.
A recent and disturbing case in California raised public awareness on the horrors of human trafficking. The California victims were trapped for years. Neighbors and residents in that case told police that they had no idea anything was wrong.
What can people do to prevent that from happening again, Hess was asked.
"Just because you want to think good things are happening in your neighborhood or environment, I think we need to all be cautions and careful...to be able to not overlook the signs, the clues," Special Agent Hess said. "And if you see something out of the ordinary, to bring it to somebody else's attention. Maybe it's nothing. But if on the other hand it is, wouldn't it be better if we knew about that in advance so that months and years of abuse could be prevented?"
MORE ON WAVE3.COM
+ Drop-in center for survivors of sex trafficking opens in Louisville
+ AG announces expansion of Indiana's Human Trafficking Unit
+ California couple's ordinary home held torture chamber
+ New initiative unveiled to stop human trafficking in Kentucky
It's very important to be aware of your environment, the FBI said. Human trafficking victims might exhibit behaviors that are initially difficult to spot.
"We need the public's help, we can't do this alone. We can't be everywhere, and we need the eyes and ears on the ground, in the neighborhoods," Hess said.
Warning signs of human trafficking include a fearful or submissive demeanor, inability to make eye contact, lying about an age or providing a fake ID and injuries or signs of physical abuse.
The FBI also offered tips for spotting potential human trafficking victims.
Look for odd behaviors. For example, if someone seems to be not operating of their own free will or unable to leave a place

They are totally reliant on someone else for their food, clothing and/or basic shelter

Appear to be indebted to someone else

Lets another person speak for them
The FBI is committed to helping victims. They want to identify those responsible and bring them to justice.
"We need the victim to understand we want to help. We not only want to help each individual victim, but we also want to help other and future victims by holding the person who did this to you accountable, to make sure it doesn't happen again and to stop that cycle of abuse," Louisville FBI Special Agent Amy Hess said.
January is National Human Trafficking Month.
The National Human Trafficking Hotline is 1-888-3737-888.
Copyright 2018 WAVE 3 News. All rights reserved.