Bevin says proposed budget is balanced, no money to bring back cut programs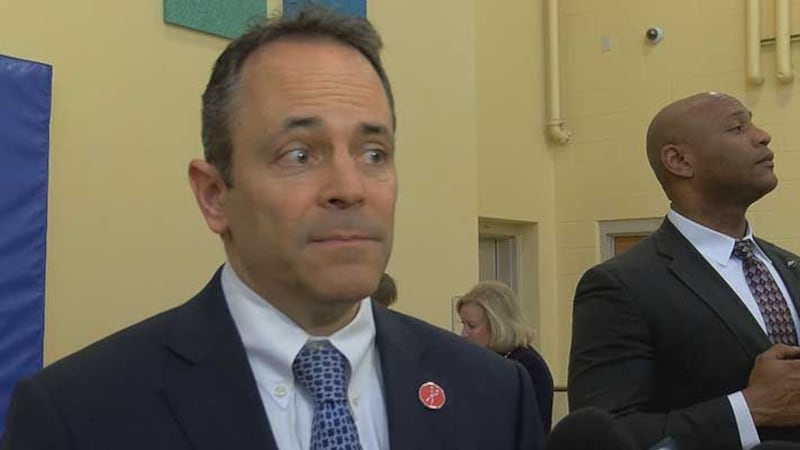 Updated: Jan. 22, 2018 at 10:11 PM EST
FRANKFORT, KY (WAVE) - Governor Matt Bevin spoke frankly Monday about his newly proposed budget and the cuts that come along with it.
He didn't budge when asked about any "wiggle room" for some programs on the chopping block.
>> More Political news on wave3.com
"There is no more money," he said. "So any money that will go to something that will be cut, means something else will be cut. And that is the legislature's job right now is to decide if they want to trade one cut for another. That is where we are right now in Kentucky. That is a balanced budget that has been presented."
Governor Bevin is calling for an across the board 6.25% cut to most state agencies, and an outright cut to the funding of 70 different programs.
RELATED STORIES
+ Here are the 70 programs cut from Bevin's budget
+ Bevin budget cuts KY Poison Control; Norton Healthcare responds
+ Lawmakers discuss proposed budget cuts
The proposed cuts come as lawmakers scramble to fix the state's broken pension system, which is one of the most underfunded in the United States.
Copyright 2018 WAVE 3 News. All rights reserved.