Corona Extra replaces Stella Artois as official import beer of KY Derby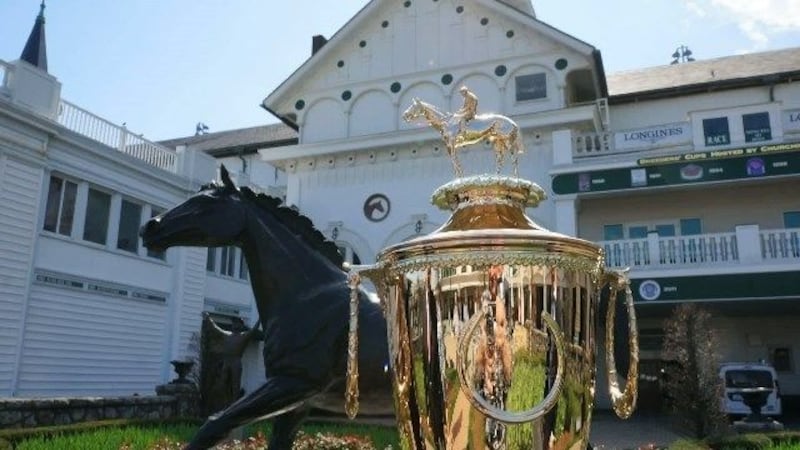 Updated: Jan. 29, 2018 at 4:48 PM EST
LOUISVILLE, KY (WAVE) - A new import beer is stepping in as Official Import Beer of the Kentucky Derby.
Corona Extra announced Monday, the brand's first sponsorship of the Derby.
Derby 144 takes place on Cinco de Mayo, and Corona is "inviting Kentucky Derby fans to join in the fiesta".
"For Corona, Cinco de Mayo is our unofficial start to summer, and we will be bringing the fiesta and beach vibes to the infield at the historic Kentucky Derby," said John Alvarado, vice president of marketing for Corona Extra. "We are excited to be a part of this legendary race, and we look forward to joining the fun and inviting fans to celebrate with us to make this Cinco and Derby weekend the best yet!"
MORE FROM WAVE3.COM
+ Pizzeria holds fundraiser for LMPD families
+ LMPD seeking leads on bank robbery suspect
+ LG&E, KU to pass nearly $180 million in tax savings to customers
As part of the sponsorship, there will be a Corona de Mayo fiesta in the infield.
"We're excited to partner with Corona and to offer a new infield experience to our guests at the Derby," said Kristin Warfield, Vice President of Partnerships at Churchill Downs Racetrack. "Derby weekend is something our fans and guests look forward to all year, and now with this partnership, we're able to bring that Cinco de Mayo energy Corona is known for to the celebration this year."
The Kentucky Derby annually brings about 160,000 visitors to the track on the first Saturday in May.
Copyright 2018 WAVE 3 News. All rights reserved.