Billy Reed: Cards players should just go out and enjoy playing basketball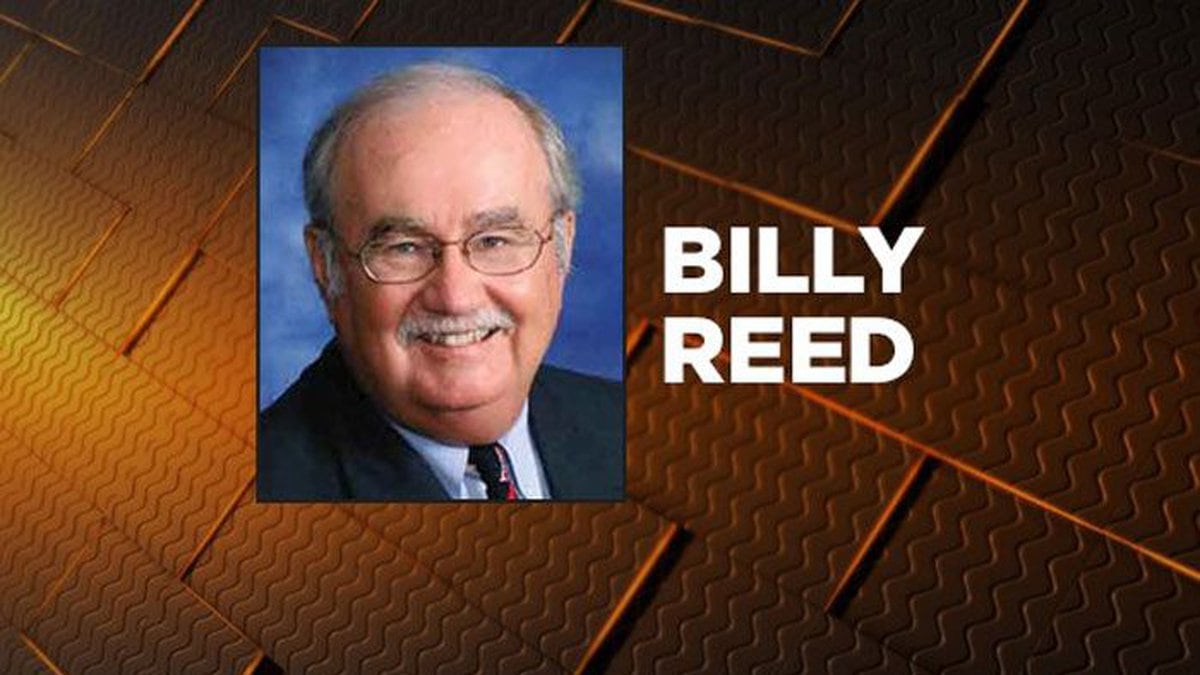 Updated: Feb. 8, 2018 at 11:30 AM EST
Dear UofL Men's Basketball Team:
I want to thank and commend each of you for the way you have carried yourselves under just about the toughest conditions any college basketball team has ever been asked to confront.
You have done your best to ignore the fallout from scandals that were not of your making. On the road, you have been ridiculed. At home, you've been exposed to a fan base that swings wildly from anger to apathy, and all points in between.
 
Your wish that David Padgett be your coach was granted by the administration. For the most part, you have worked hard to make his rookie head-coaching season, at any level, a success.
 
At other times, however, you have disappointed him, especially with your failure to execute in the final minutes of close games, when you seem to come unglued, perhaps by your desperation to win.
 
Still, a little more than a week ago, your record stood at 16-6 and you were beginning to look like one of the more upbeat stories of this season, considering everything with which you've had to deal.
 
But then came back-to-back losses to Florida State and Syracuse. At home. In games that were there for the taking. And that finally puts you at the crossroads of this star-crossed season, that place where there's no more wiggle room or margin for error.
 
The season still can be a success. You have the talent and tools to play with anybody. But it also can be a trip to the NIT. It's strictly up to you and how you want this team to be remembered.
 
The task ahead is clear. At 16-8, you need to beat Georgia Tech at home Thursday and Pittsburgh on the road Sunday afternoon to go to 18-8. Because then comes a stretch of killer games that will pretty much define the season and have an impact on whether Padgett will be back next season.
 
North Carolina at home, Duke and Virginia Tech on the road, Virginia at home, and N.C. State on the road. Nobody needs to tell you that's about as difficult as it gets. If you guys can win even two of those five, it will be a significant accomplishment heading into the Atlantic Coast Conference Tournament.
 
You guys don't need any advice from a codger who's old enough to remember rooting for the great Charlie Tyra, father of your athletics director, in the 1950s. You know you need to play better defense – maybe even become a zone team. You know you need to take better shots, especially in the last few minutes.
 
But what I wish for you is something else, something that probably seems a little corny. I want you to rediscover the sheer joy of playing basketball.
 
Forget about the scandals. Forget about the empty seats in the KFC Yum! Center. Forget about all the speculation about what's going to happen with Coach Padgett, forget about what's going to happen when the NCAA sanctions come down, and what's going to happen next season.
 
Take the weight of all that off your shoulders. Just go out and play the game with a full heart. Enjoy your teammates and your skills. Relish challenges with the confidence that you are prepared to deal with anything.
 
If you can do that, there's no guarantee you will be rewarded. Life is not always fair. Life can be cruel. But at least you will walk away with the certain knowledge that you did right by your coaches and each other. As time goes on, you will come to understand how important that is.
 
You are working in uncharted waters. No team in college history has ever faced circumstances quite like yours. For that reason, the normal measurements do not apply to your team. Everybody seems to draw the line between bad and good, reasonable and unreasonable, at a different place.
 
Again, that's for you guys to decide. If you are satisfied with the final result, whatever it may be, then that should be good enough for everybody else. It won't be, of course, because that's the nature of fans, but it should be. 
 
The dreamer in me wants you guys to write a feel-good story that will be the first step toward redemption for your troubled program. But the realist in me understands how difficult that will be to accomplish.
 
Your effort has not gone unappreciated, even though it must seem that way at times. Reasonable fans appreciate the class and dignity with which you have carried yourself through this season of discontent.
 
I wish you the best the rest of the way. Just remember that this team belongs to you, nobody else, and that you are the only ones who can write your legacy.
 
Regards,
 
Billy Reed
Billy Reed is a longtime sportswriter who contributes regular columns to WAVE3.com.
Copyright 2017 WAVE 3 News. All rights reserved.