Southern Indiana woman hoping to find her biological parents under new law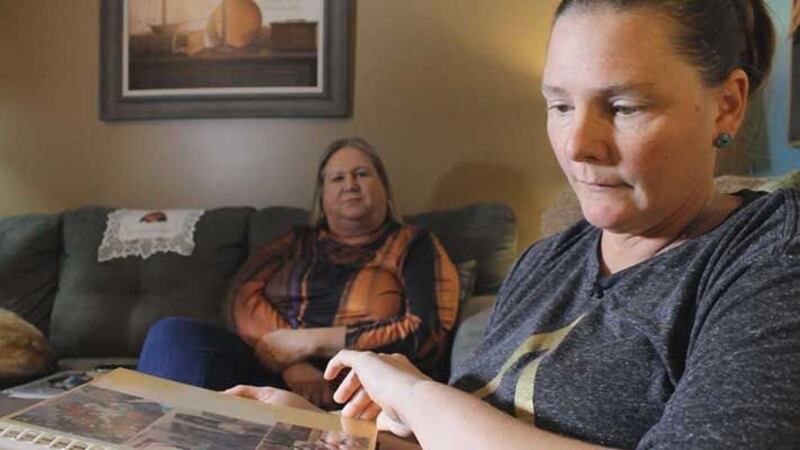 Updated: Feb. 8, 2018 at 11:43 PM EST
JEFFERSONVILLE, IN (WAVE) - Thousands of adoptees in Indiana will soon be closer to finding their biological parents.
Senate Bill 91 becomes law this summer. It allows people born between 1941 and 1993 to access their full, non-redacted birth records. No holds barred --unless the biological parent has signed a non-release form.
This law makes Indiana one of 10 states that allows access (with restrictions) to the identifying adoption information, according to Americanadoptioncongress.org. Currently, 10 states allow partial access with restrictions, nine states have unrestricted access and 21 states have documents completely sealed.
This information access is important to adoptees, as they are specific, identifying information that may lead to his or her biological mother and father. Identifying information includes things like current or past names, addresses or employment information.
It's all something that brings hope for adoptee Melissa Bailey, who lives in New Albany, IN.
"This was my adopted photo as well," Bailey said, pointing at a small wallet-sized photo of her wearing a red and black dress with flowers on it. That little girl's face was the face that her adoptive family fell in love with.
Bailey was raised by a mother and a father after she was put up for adoption when she was 18-months-old. However, Bailey is now searching for another set of parents.
"I feel like I'm just out there like I don't have a place," Bailey said. "I would like to know who my family is."
Bailey explained that like many other adoptees, her search for her biological family initially began for herself. She wanted to know. She had so many questions and emotions. However, things changed when Bailey became a mother.
>> More Indiana state news on wave3.com
She has three daughters, all in their teenage years. Her 16-year-old daughter Brianna constantly battles chronic illness. There's fluid in her brain, Bailey explained. She told us two near-death experiences and six spinal taps later, her daughter is worn out.
Watching her suffer, Bailey wants more than anything to find some answers. She explained that she believes those answers lie in the medical history of her family.
"Maybe the doctors can have the answers that they need to help her through this," Bailey said, emotional. "This would just mean the world to me to have these answers."
Guiding Bailey through this entire search process is Marcie Keithley. Keithley was reunited with her daughter in 2008 through an adoption-connection website. She explained that her daughter searched for her all those years.
So when the bill was signed into law in 2016 by then-Governor Mike Pence, allowing the release of identifying adoption records, Keithley was eager to help others in their reunification.
"They just want what all of us have," Keithley said. "We take our birth certificate for granted but they don't have what belongs to them. It's being held by this myth of birth mother confidentiality."
MORE FROM WAVE3.COM
+ GCCS bus driver removed after leaving child on bus for 4 hours
+ Jeffersonville seeking help from residents for creation of arts district
?+ Indiana family treats daughter with CBD oil for seizures, sues CPS for investigating
The documents are scheduled to be released starting July 1, 2018. With that just months away, Bailey said she is cautiously hopeful not just for herself, but mostly for her daughter Brianna.
"A lot of this not only falls on me finding out information for me, but for her," Bailey said. "Help her to where she doesn't have to deal with this the rest of her life."
If you are an adoptee born between 1941 and 1993 and would like to embark on the journey to find your biological parents, you can reach the Indiana Adoptee Network at their website: http://indianaadopteenetwork.org/.
Marcie Keithley is the Vice President and Pam Kroskie is the President of the network. They both said they look forward to helping people with what would otherwise be an overwhelming journey.
Copyright 2018 WAVE 3 News. All rights reserved.