A Night to Shine shines spotlight on special needs group
Updated: Feb. 10, 2018 at 12:12 AM EST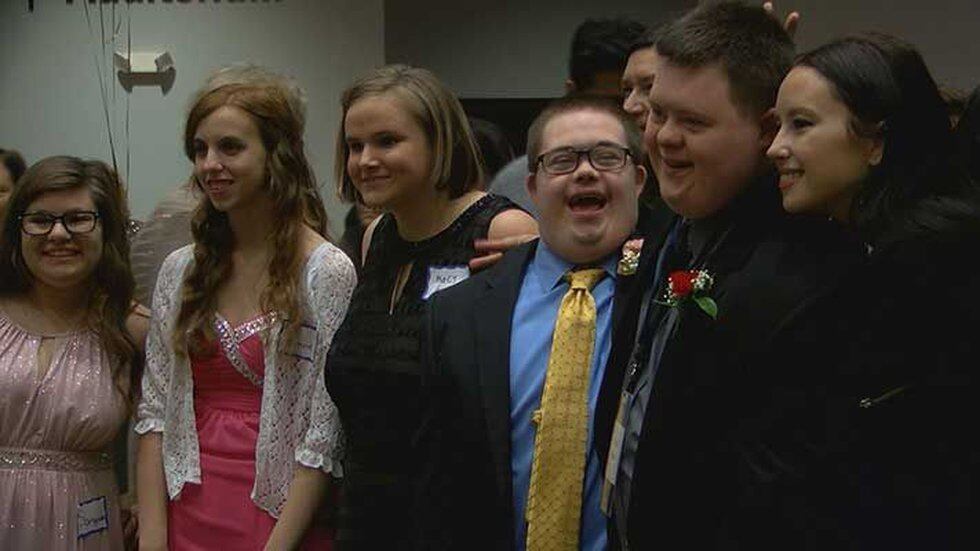 JEFFERSONVILLE, IN (WAVE) - It's perhaps the biggest simultaneous prom night for people with special needs.
Friday was a big night for those attending the Night to Shine event at Eastside Christian Church in Jeffersonville. Sponsored by the Tim Tebow Foundation, Night to Shine is a prom night for those who have special needs.
Dozens of men and women spilled into the church on the red carpet, donning their best outfits for the night.
>> More Community news on wave3.com
"Our goal and the [Tim] Tebow Foundation goal is to make people feel like kings and queens for a night," Eastside Christian Church's Outreach Minister David Parkerson said.
Among the people who made their way into the church was Becky Kaye sitting in a chair, getting her makeup done. Kaye said she had one thing on her mind tonight.
"Dancing with my husband," Kaye said with a huge grin. "We've been married seven years in July."
Before she took romance onto the dance floor, she got a little pampering. A little foundation, eye shadow, eye liner and mascara later, Kaye was feeling comfortable in her navy polka-dot dress.
"I have not had my hair done since my wedding!" Kaye said, following the statement up with a short laugh.
Kaye wasn't the only one receiving the royal treatment. There were multiple stations set up for makeup, hair and shoe shining. All thanks to the work of volunteers, helping folks come out of their shell.
MORE FROM WAVE3.COM
+ Kentucky hiker who went missing finds way out of the woods
+ UK cheerleading team to perform at Winter Olympics closing ceremony
+ The U.S. Navy is WAVE Country Strong
Mark Hublar was shredding the dance floor less than an hour into the party. He explained that being given the opportunity to have fun is perhaps more important to him than having fun itself.
"It's a good opportunity for people with disabilities and everybody in the world to have a great time you know," Hublar said. "I'm having a great time!"
They call it a Night to Shine, and perhaps shining brighter than all the lights combined, were the smiles.
Copyright 2018 WAVE 3 News. All rights reserved.