Louisville investors bullish on home improvement, not the stock market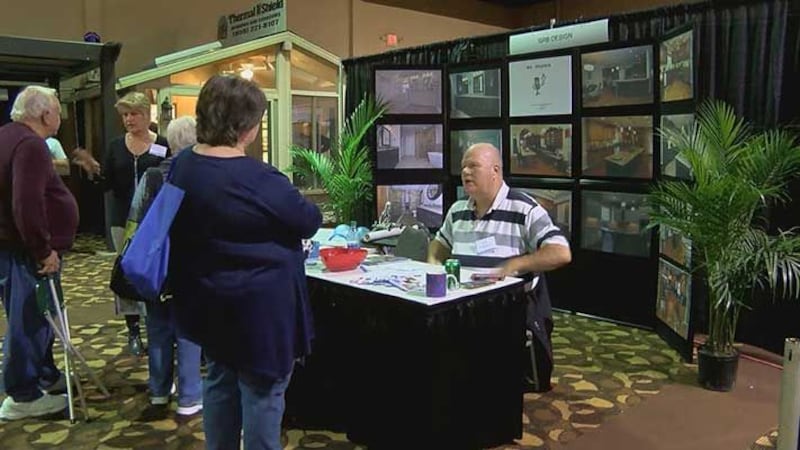 Updated: Feb. 10, 2018 at 12:26 AM EST
LOUISVILLE, KY (WAVE) - After a volatile week on Wall Street, Louisville investors are keeping their money close to home by spending on home improvement.
At the Kentucky Home Improvement Expo, vendors say the stock market slide is having no effect on big ticket renovations. Not only are people spending to upgrade their homes, they are spending more than in recent years.
"They are still coming in and making major purchases," Ken Martin, owner of Carrell Rogers Carpet One said. "And like I said before, our average ticket price is up well over $500. So, we're very, very happy with the way things are going right now."
Designer Debora Wise of GRB Design agreed. She said her home renovations company has jobs booked for months with prices of $20,000 and up.
"As a matter of fact, we had one couple today who are wanting to do their whole house," Wise said.
The enthusiasm for investing in home improvement is also having an impact on the real estate market. Metro area inventory of available houses remains low, as people choose to stay put and spend money on the homes they already have.
MORE FROM WAVE3.COM
+ Beloved book and music store to close its doors
+ The U.S. Navy is WAVE Country Strong
+ A Night to Shine shines spotlight on special needs group
"In terms of the house, people are still spending a good amount on home improvement," realtor Tre Pryor said.
Pryor, who is the founder and editor of LouisvilleHomesBlog.com, said most homeowners are not interested to taking chances on buying a different house in a different neighborhood.
"They like where they're at," Pryor said.
But home improvement isn't without risks. So like they tell you on all the home improvement shows -- renovate smart and it will pay dividends.
Copyright 2018 WAVE 3 News. All rights reserved.