Victim's family reacts: Deadly DUI driver arrested again
Updated: Feb. 17, 2018 at 8:31 PM EST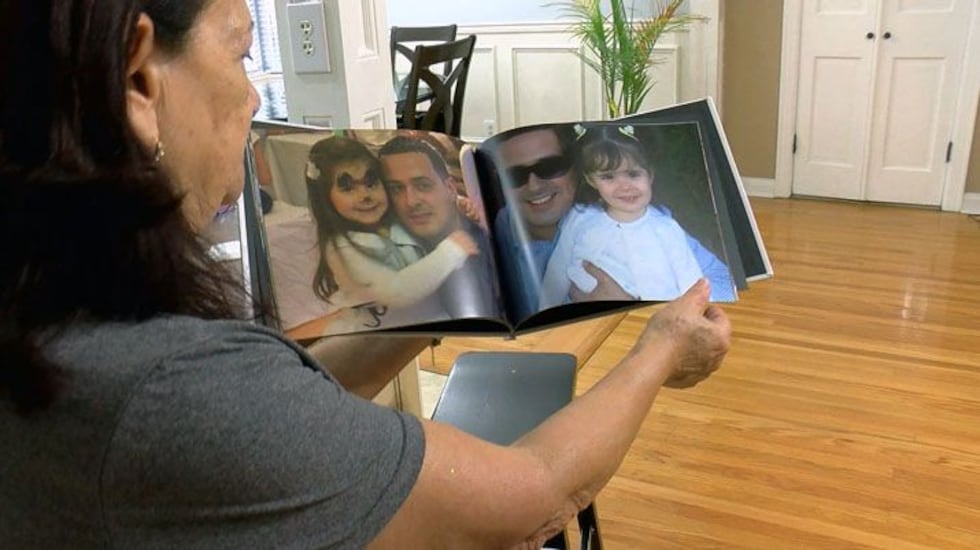 LOUISVILLE, KY (WAVE) - A woman previously convicted in a deadly DUI crash is now back in jail again for allegedly driving under the influence.
In 2015, Hannah Slone was convicted of killing Rommel Hernandez Ricardo, a father of two, while driving drunk in 2014.
Ricardo's family knows nothing will bring him back, but they don't want any other families to experience the pain they feel.
The three generations of Cuban American women are trying to fill the void in their home with memories.
"He bought me a tie-dye dress," Evy Hernandez said. "He saved up money from work."
Evy was only three when her dad was hit by a drunk driver.
On September 5, 2014, Hernandez Ricardo was driving home from work when Hannah Slone crashed into his car.
Slone's blood alcohol content was 0.28%. DUI charges start when the person's BAC is 0.08% or higher.
"When I opened the door, it was two police - and I felt something in my heart," Holidays Cordova said. "I knew what had happened."
MORE ON WAVE3.COM
+ Woman previously convicted in 2014 deadly DUI crash arrested again, charged with DUI
+ Man charged with DUI following officer involved crash
+ Man charged with DUI, wanton endangerment after truck injures children on playground
Cordova was with Rommel for 11 years. They had two children together and shared a home with Rommel's mom.
"Back then, we didn't have the strength to speak publicly. It was a very hard thing to go through," Juana Ricardo said.
Ricardo attended all of the court dates seeking justice for her only son. She said it hurt to see Slone let go on home incarceration. It hurt when her sentence was reduced to five years.
And the most recent blow - Slone was released two years early on probation and arrested again for drunk driving.
"That alcohol problem doesn't go away, you need rehabilitation," Cordova said. "She's an adult and she killed, a man with a family."
While Rommel's youngest daughter Romina only knows her father through pictures, six-year-old Evy suffered a greater loss.
"Please don't drink while you are driving because bad stuff can happen like this and lots of kids can lose their dad or their mom," Evy said.
The older women stay strong for the girls - and they seek justice for the man whose presence they keep alive.
"He is our angel and we have to keep living with that pain and the memories," Cordova said.
Slone is in Metro Corrections on a $1 million cash bond. She will be back in court in April. 

Copyright 2018 WAVE 3 News. All rights reserved.