Raise a glass: Yuengling beer comes to Kentucky next week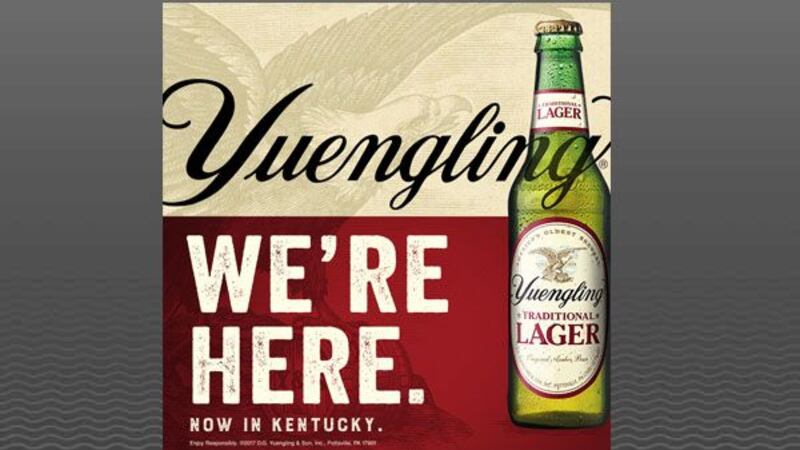 Updated: Mar. 2, 2018 at 6:32 PM EST
LOUISVILLE, KY (WAVE) - Raise a glass - Yuengling beer will finally be served in Kentucky.
After 189 years, Kentuckians everywhere can order a Yuengling at restaurants and bars, beginning on March 5.
Starting March 12, it will be available at stores.
MORE ON WAVE3.COM
+ Five Questions with the owners of Great Flood Brewing
+ Bill allowing higher sales at craft breweries advances
+ Five Questions with Co-Founder of Tailspin Ale Fest
Four wholesalers have been chosen to distribute the popular beer, including River City Distributing in Louisville.
Three of the most iconic beers will be available: Yuengling Traditional Lager, Yuengling Light Lager and Yuengling Black & Tan.
D.G. Yuengling & Son, Inc., is the country's oldest brewery. Kentucky will be the 22nd state to offer Yuengling on tap.
Previously, Yuengling "smugglers" traveled to other states to buy the beer.
Copyright 2018 WAVE 3 News. All rights reserved.