JCPS: 18 students transported with minor injuries following bus crash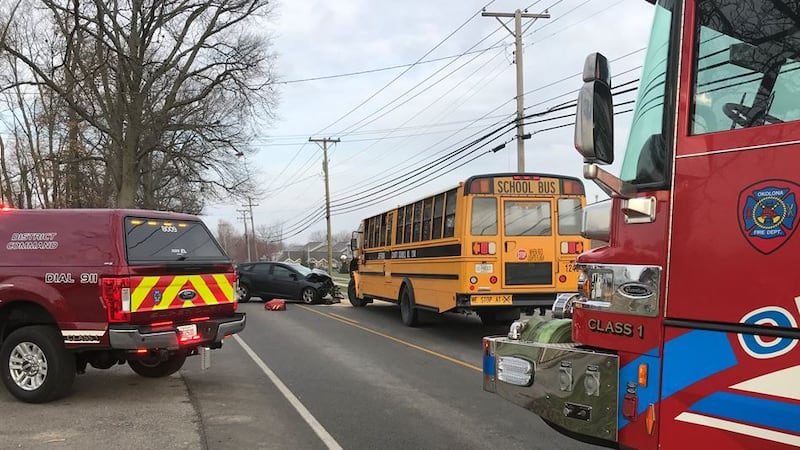 Updated: Mar. 13, 2018 at 1:07 PM EDT
LOUISVILLE, KY (WAVE) – Multiple injuries were reported following a crash involving a Jefferson County Public School bus.
The accident was reported on South Park Road at 8:32 a.m. Tuesday, according to MetroSafe.
Bus number 1240 was transporting 40 students to Fairdale and Coral Ridge Elementary Schools at the time of the crash, according to JCPS director of transportation Randy Frantz.
LMPD spokesman Dwight Mitchell said the bus was traveling west on South Park Road when the driver of a Ford Focus, who was driving east, drifted over the center line and hit the bus head-on.
Frantz said 18 of those students were taken to Norton Children's Hospital with minor injuries. The other students onboard were transferred to another bus and taken to school.

The bus driver appeared to be OK, according to Frantz.
According to dispatchers, two adults in a second vehicle have minor to moderate injuries.
Copyright 2018 WAVE 3 News. All rights reserved.