Kentucky soldier's home is transformed while mother fights for justice
Updated: Mar. 19, 2018 at 12:53 AM EDT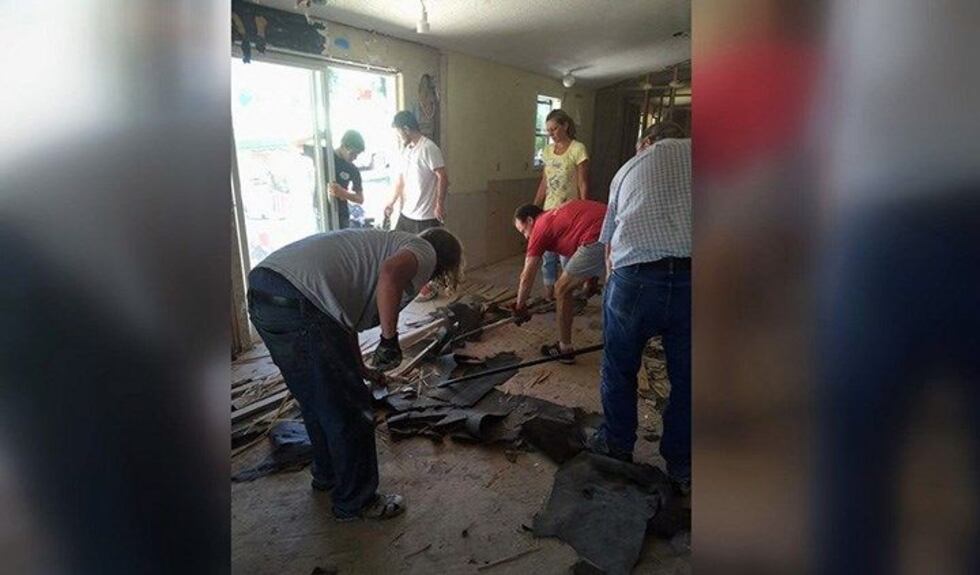 COLORADO SPRINGS, CO (WAVE) - A fallen soldier's mother is working to help other service members while keeping her son's memory alive.
Becky Manning Woods Johnson is on a quest for justice against the terrorist who orchestrated the suicide bombing that killed Staff Sgt. Gary Lee Woods, of Lebanon Junction and four other American soldiers in Iraq. Faruq Khalil Muhammed 'Isa recently pleaded guilty to conspiring to kill Americans, but he may only get a 26 year sentence as part of a plea deal.   
While his mom waits for her chance to convince the judge to hand down a life sentence instead, she is able to celebrate one victory---honoring her son's legacy by turning his home into a place for other veterans.
"There are days when I get up and don't know how I keep my feet one in front of the other," Becky told Wave 3 News.
MORE ON WAVE3.COM
+ Dog competition takes over the Kentucky Exposition Center
+ Louisville Zoo celebrates Kindi's 2nd birthday
+ Clothing company to double donations to breast cancer awareness
It was especially hard when Becky traveled to Colorado and set foot in Lee's abandoned home.
"I really honestly wanted to cry," she said. "The weeds were soo tall you could not see his house."
Squatters had made themselves at home. There was graffiti on the walls and holes in the drywall.
"It was a disaster," Becky said.
But then she had an idea---to turn her son's home into a way to help other soldiers by renting it out to them at a very low cost so they don't have to live paycheck to paycheck.
That's something that Lee would be proud of.
"If you had ever met my son you would know that he was the biggest hearted kid ever. He would have given you the shirt of his back if he thought you needed it," Becky said.
The American Warrior Initiative paid the back taxes. Then, an army of volunteers got to work.
From the roof to the walls and the kitchen, donations poured in.
The home was transformed.
Lee's home has now opened the door to something else, Becky's will to keep going by helping other service members.
"He's going to remain active duty from up there by Momma being active down here," she said.
Becky also plans on establishing a non=profit in Lee's memory called Active Duty Angel.
Copyright 2018 WAVE 3 News. All rights reserved.