Lebanon family discovers used tomb in grave set for grandmother
Updated: Mar. 29, 2018 at 7:29 PM EDT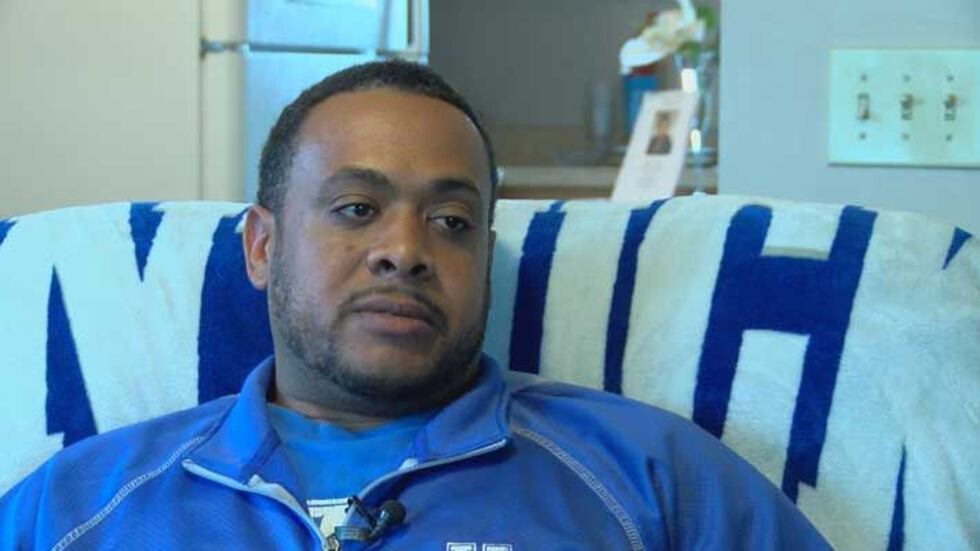 LEBANON, KY (WAVE) - A small makeshift memorial sits on Myrone Thompson's kitchen table.
"These flowers came from off of her casket," Thompson said, describing the arrangement.
A funeral announcement for his grandmother, Lillian Brown, 97, detailed her services set earlier in the week. Thompson said the ceremony was working out as well as a funeral could until the procession with Brown's casket reached the St. Augustine Cemetery.
"We kind of got held up," Thompson said. "They said we can't bury her right here because there's already a grave in there."
Thompson explained someone else was buried in the plot donning Brown's name, which he said she had purchased around ten years earlier to be laid to rest next to her husband.
"Shocked. Everybody was shocked," Thompson said. "We couldn't believe it. Then they were saying that the records were lost, misplaced."
MORE ON WAVE3.COM
+ Hardin Co. community rallies around John Hardin High School
+ Harrison Co. Coroner's Office seeks safer conditions, trading van for truck
+ UofL study could be life saving for child abuse victims
Thompson said another grave was dug nearby and he believes his grandmother would've been placed in it if his family, 16 brothers and sisters strong, hadn't stayed for the actual burial.
"And my grandmother wouldn't have been there," Thompson said, referring to the spot next to his grandfather who died just six weeks earlier. "I feel like we're not really fulfilling her wishes, but at the same time, it'd be wrong to dig up this grave," Thompson said.
He added those with the St. Augustine Church said they could move the body that was already there, but Thompson said he didn't want to.
"They should be found again and actually have headstones placed, or at least have some recognition of who they are because nobody should be buried without a marker," Thompson said.
Brown's family will make their way to the cemetery Friday for the second time in hopes of burying their loved one and finally getting closure. Thompson said they're burying Brown at the same cemetery in a different location.
St. Augustine Church officials said they spoke to the family to figure out a solution Thursday morning but had no further comments to add.
Lillian Brown would have celebrated her 98th birthday on Easter Sunday.
Copyright 2018 WAVE 3 News. All rights reserved.