IN DEPTH: What changed in the amended pension bill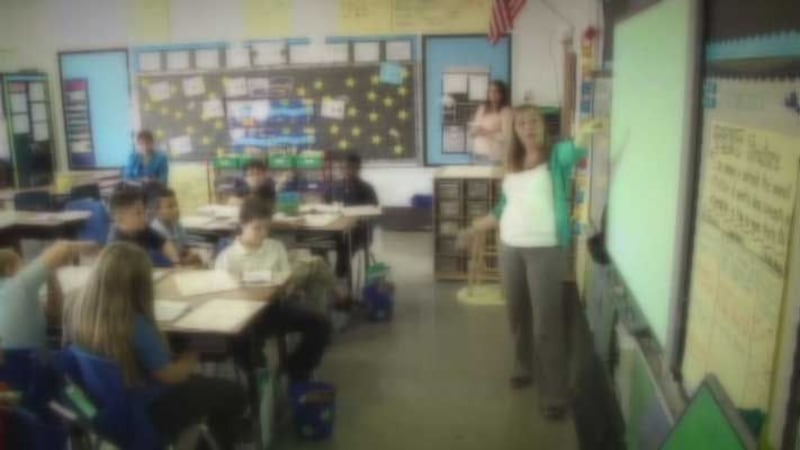 Published: Mar. 30, 2018 at 8:47 PM EDT
|
Updated: Mar. 30, 2018 at 11:01 PM EDT
LOUISVILLE, KY (WAVE) - Several lawmakers on both sides of the aisle are upset following Thursday night's passage of the amended pension bill, saying it was shoved through so fast they still don't know exactly what's in it.
"We're still digging through the bill," Sen. Morgan McGarvey (D-Louisville) said.
It's why many democrats and several republicans voted no to the nearly 300-page Senate Bill 151. The bill passed they said, before they had a chance to read it.
What do we know about what started as Senate Bill 1, and got pushed through in a sewage bill?
>> More political headlines on wave3.com
Pension benefits won't be changed for current retirees. Active teachers also won't see changes, except for a cap on sick days which starts Dec. 31.
Teachers in Kentucky have had a high rate of attendance, in part because those unused sick days helped enhance their retirement.
"The bill ends any future accrual beyond the number that they have this year," Jefferson County Teachers Association President Brent McKim explained. "Although that will be challenged by the Attorney General, as it is unconstitutional."
New teachers hired after July 1 must be part of a 401K style, cash-hybrid balance plan.
"Unlike the previous hybrid balance plans we offered, this offers a zero percent guaranteed rate of return," McGarvey explained. "It only guarantees the money you put into it."
McGarvey says the catch is, a zero percent rate of return is factored over a 10 year rolling average.
"We haven't had a 10 year period of negative growth anytime since the Great Depression," McGarvey said.
Jordan Harris, the Co-Executive Director for the conservative group the Pegasus Institute disagreed, saying it's far superior to private sector plans.
"It does a better job of protecting the tax payer and is able to spread the risk and benefit of the current system," he said.
More than 9 percent of their salary goes in to the retirement plan, with the state putting in 6 percent of their salary, and because teachers aren't guaranteed the same 4 percent annual return as state and county employees, many believe the Commonwealth won't be able to hire the nation's best and brightest.
"There isn't much of a guarantee in this cash hybrid balance plan that makes it attractive," McGarvey said. "And in order to get this guarantee, every teacher, every year, will have to give 15 percent of whatever they earn in the stock market back to the state of Kentucky."
Harris countered the argument of hurting the future of the state's education system: "There's no data to support that position. Rhode Island moved to a system like this in 2011, it was one of the systems Kentucky used to mirror whenever they made the changes for state and county employees. Rhode Island still has the 11th best schools in the country according to U.S. News."
Many lawmakers said they didn't vote for the plan because it doesn't have enough structure, and the changes aren't providing any real cost savings.
RELATED STORIES
+ LIST: How your legislators voted on pension reform
+ Teachers in WAVE Country, Frankfort demand change with pension bill
+ Pension reform passes legislature in lightning speed
+ AG Andy Beshear vows to stop controversial pension reform bill
+ Several Kentucky school districts cancel Friday classes in wake of pension reform bill
+ Teachers, staff ensuring students receive Blessings in a Backpack despite school cancellation
Harris maintains, it at least stops digging the hole. He said Kentucky, with the worst funded pension system in the U.S., will stop adding new people to a structure that had more money going out, than in.
McGarvey said people should be upset because what happened Thursday night was government at its worst.
Up next? The budget vote Monday.
McGarvey said it's something they haven't seen yet, but he hopes there are good things in the legislation to support education.
Sixteen republicans voted against the bill. Sen. Julie Raque Adams (R-Louisville) was one of them. Moving forward, she told us in a statement:
"Our unfunded pension liabilities are staggering. It is affecting our bond ratings, our ability to fund essential government services, and every taxpayer in this state. But, while emotions run high, and the clock runs down on this session of the General Assembly, we must still maintain a process that allows all stakeholders voices to be heard. This is not the last decision regarding pension reform that we will need to make and I look forward to continuing our work on this very important issue."
Copyright 2018 WAVE 3 News. All rights reserved.