Meade County rallies behind teachers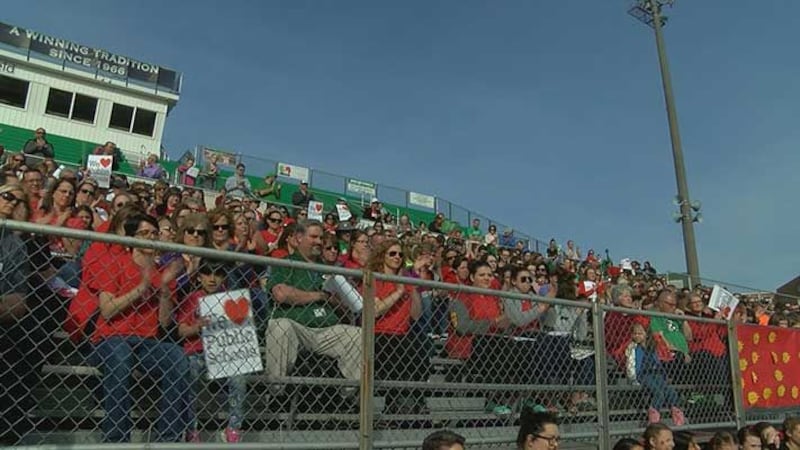 Published: Apr. 12, 2018 at 2:25 AM EDT
|
Updated: Apr. 12, 2018 at 12:54 PM EDT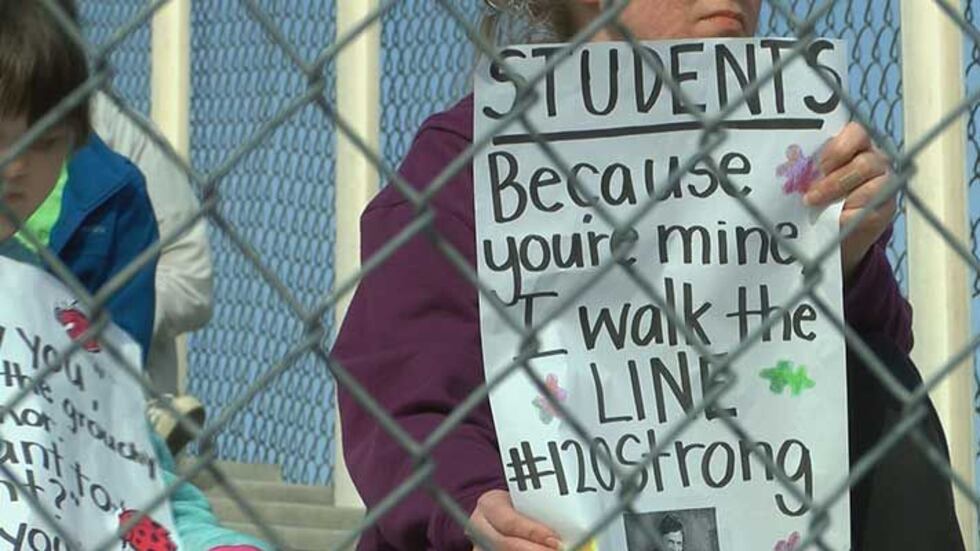 BRANDENBURG, KY (WAVE) - Wednesday afternoon the community gathered at a football field located behind Meade County High School to rally for teachers.
Meade County Schools is a district that lets its students dream big. That mission, though, doesn't come cheap, and teachers are left dumbfounded after this legislative session.
"I can't imagine any educated person not realizing what type of money is needed to run a school system," Sonji Holsclaw said.
Holsclaw is a librarian at David T. Wilson Elementary School.
People like Holsclaw have been called "selfish" and "thugs" by Kentucky Gov. Matt Bevin. At this point, Holsclaw said they are nothing but mad.
"You get really angry because our students deserve the best that we can give them," Holsclaw said. "Whether it's their teacher. or it's a textbook. or art material because they can't afford it."
The bleachers were filled with people wearing red in support of the teachers. Even the youngest ones who might not know what exactly is going on, Holsclaw said at least know their teachers are stressed, and something needs to be resolved.
RELATED STORIES
+ Several districts call off school Friday so teachers can protest in Frankfort
+ Bevin says he'll veto budget, tax reform bills
+ Attorney General Andy Beshear files lawsuit to challenge SB 151
"It's sad with what happens at the general assembly that it has to get to this point but this just tells you how much our community values education and it's not just the now, it's about the future," Superintendent Dr. John Millay said.
Copyright 2018 WAVE 3 News. All rights reserved.