Trainer Chad Brown hopes points leader, 2-year-old champ can spread some Good Magic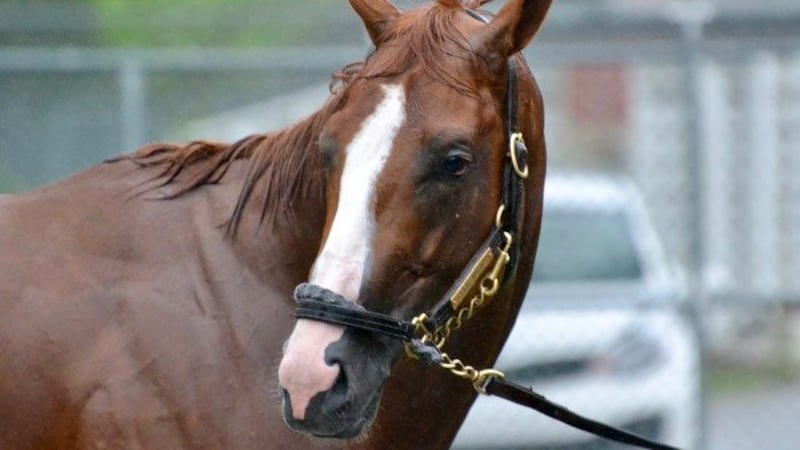 Updated: Apr. 26, 2018 at 10:06 AM EDT
LOUISVILLE, KY (WAVE) - There have been 34 runnings of the Breeders' Cup Juvenile race, which typically gives us the early Kentucky Derby favorite.
>> GET OUR FREE DERBY APP: Apple | Android
Not all of the Juvenile winners have made it into the race on the First Saturday in May and only two - Street Sense in 2006 and Nyquist in 2015 - have gone on to win the Run for the Roses the next year.
But trainer Chad Brown is hoping he can make it three with Good Magic.
The chestnut son of Curlin not only has made it through the road to the Kentucky Derby, but just over a week from the race, Good Magic is considered one of the top contenders for the Derby and is No. 1 on the points list.
"He's a horse that's always continued to improve," Brown said. "He came into our barn as a 2-year-old highly regarded and had plenty of ability right off the bat. As he's advanced his career, he kept improving.
"He's gotten bigger, stronger, faster. He's just a cool horse to be around."
Good Magic, the champion 2-year-old of 2017, was purchased for $1 million at the 2016 Keeneland September Yearling Sale, and had some lofty expectations when he arrived at the Brown barn.
But he finished second his first two races, including in the Champagne Stakes, before becoming the first maiden to win the Breeders' Cup Juvenile at 11-1 last November at Del Mar Race Course.
Brown noted there have been a few hiccups on the road to the Derby.
Good Magic started his 3-year-old campaign with a third-place finish in the Fountain of Youth Stakes at Gulfstream Park, then lost some of his luster on the Derby trail until he rebounded to win the Blue Grass Stakes at Keeneland.
MORE DERBY COVERAGE
+ Final Fractions Theory: Jennie Rees breaks down contenders' final Derby prep splits
+ 'Todd Squad' invades Churchill; Pletcher eyes Derby win No. 3
+ D. Wayne Lukas looks for Derby win No. 5 with Bravazo
"There have been some bumps in the road even with this horse over this winter," Brown said. "He's had some minor issues that he's worked through but when you are a horse trainer you know you have to be flexible. But thankfully, we have a great race horse here."
Brown said the Blue Grass was good for several reasons, including the fact that he was in tight quarters at one point during the race.
"It was tight and he was kind of banged around," he said. "I was proud of him and how he kept his spot. He's a very smart horse and laid back. He has a lot of fight in him, and when you put him in with other horses he's a scrapper."
Winning the Breeders' Cup Juvenile and being named 2-year-old champion came with lofty expectations. But Brown said he hasn't felt much pressure, even now when he has Good Magic stabled at Churchill Downs and preparing for the biggest race of his life.
"I'm really excited the way he's coming to the race," Brown said. "I don't really feel the pressure anymore. We've had some great horses. I think now it's more excitement. As many great horses as we have had, this is a really good race horse here. He's a champion 2-year-old from last year and he's come into (the Derby) with good form. It's just very exciting and the longer you do this, you appreciate it more how hard it is to get a horse like this in the barn."
Good Magic will work for a final time this week before Brown trains him up to the race.
"It's exciting to be in this position to have one of the main contenders," Brown said. "I'm excited because he seems to finish his races well and he has a good kick. I'm confident he can get the mile and a quarter and show that kick."
Copyright 2018 WAVE 3 News. All rights reserved.