Southern Indiana waits on Romeo Langford's college decision
Updated: Apr. 27, 2018 at 7:01 PM EDT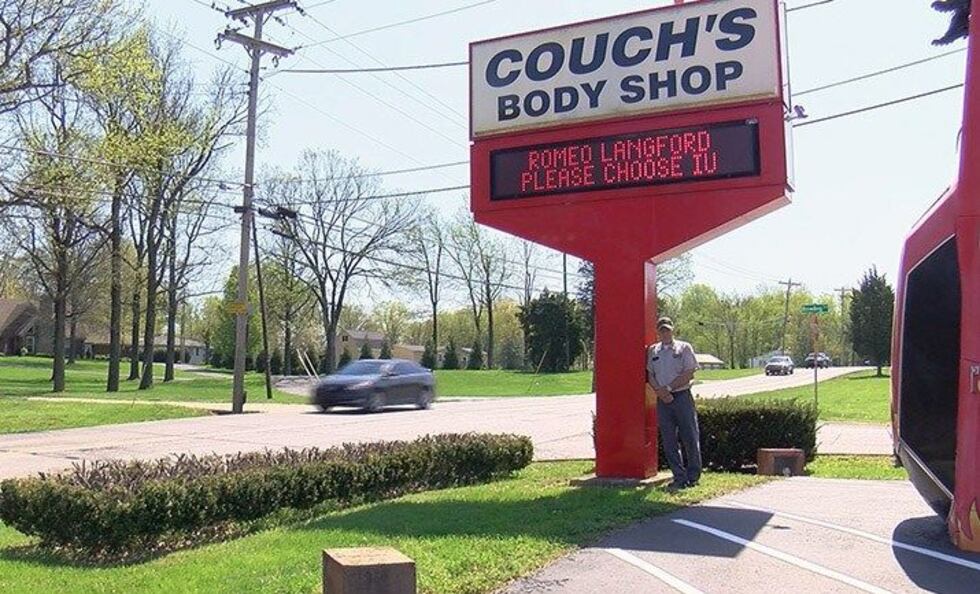 NEW ALBANY, IN (WAVE) - It's been years of nothing but net for New Albany basketball star Romeo Langford.  In just a few days, the top recruit will decide where he'll play next year and people around the region are waiting for his decision.
"Hopefully Romeo realizes what a big fan he has in southern Indiana," said Phil Caldwell, owner of Hoopsters Bar and Grill in Jeffersonville.
Sports fans are watching. Businesses are putting up signs. Southern Indiana is watching Romeo Langford.
"I've been watching what Romeo's been doing at New Albany for the last couple years," said Greg Luckett from Georgetown, Indiana.
"He's a special kid," Caldwell said. He and Brian Couch, owner of Couch's Body and Frame Shop both put up signs asking Langford to commit to Indiana University, hoping to sway him into playing for Indiana instead of going out of state.
"But to go to Kansas or Vanderbilt, he'll be another great player. But here, he'll break the records," Couch said.
MORE FROM WAVE3.COM
+ Where will Romeo go?
+ Romeo Langford helps send off New Washington fifth grader to hoop shoot finals
+ 11-year-old surprised by Romeo Langford ahead of basketball competition
"Never had a player quite like Romeo, I don't think most people have," said Jim Shannon, the basketball coach at New Albany High School. Shannon has spent plenty of time working with Langford over the years. The school and many of the community, he said, are on pins and needles waiting for the decision but he's trying to stay out of the decision.
"I've tried to stay neutral on this throughout this whole thing and I'm going to stay that way. But wherever he goes, I'll be there to support him just like many other people," Shannon said. "Really going to miss him but I'm also very excited not only for his collegiate career but also for his NBA career which I think both are right around the corner."
Romeo's pick coming Monday night at 7 p.m. in front of a crowd at New Albany High.  It'll come down to Vanderbilt, Kansas or Indiana University.
"We all want him to go to IU," said Gary Tretter from Sellersburg, Indiana.
"We hope he picks IU. And then we're coming back for a big Romeo celebration at Hoopsters," Caldwell said.
"I don't just hope he goes to IU, I suspect it's probably his choice. Because if he's in a gym with 4-, 5,000 people Monday night and he says he's going to Kansas, you'll hear a pin d rop in that place," Couch said.
"And I really don't know but if I did, I wouldn't tell anybody anyway," Shannon said.
The community seemingly holding its breath, waiting on Romeo to pick a name, and with it, a basketball future. People in the community and his coach agree no matter which school he chooses, he's sure to become a great basketball player.
If you want to see Romeo Langford make his college choice, the doors will open to the public at 6 p.m. Monday, April 30 at New Albany High School. A program is expected to begin at 7 p.m. with his decision soon after.
Copyright 2018 WAVE 3 News. All rights reserved.