Man allegedly shoots wife, man after trash thrown from car in Laurel County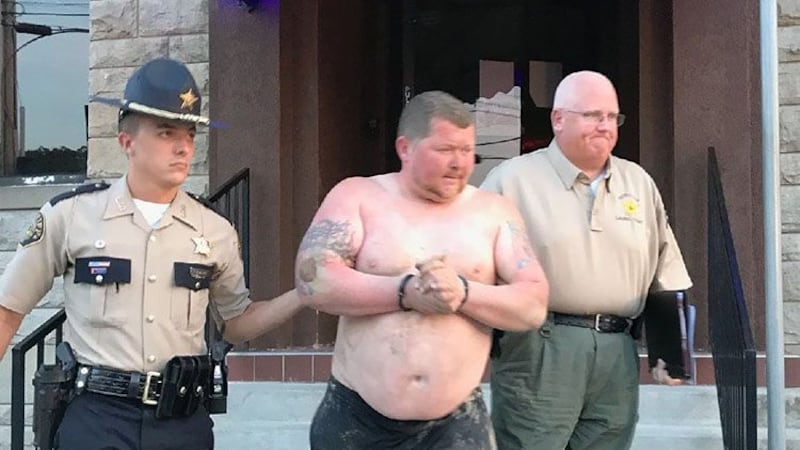 Updated: May. 12, 2018 at 10:44 PM EDT
LONDON, KY (WAVE) - A man allegedly shot his wife and a man with her on an off-road trail Saturday afternoon, the Laurel County Sheriff's Office said.
The shooting occurred at approximately 4:40 p.m. about eight miles north of London off US-25 on a trail deep in the woods, the LCSO said.
A man with multiple gunshot wounds and a woman who had been shot once were found at the scene. The victims were identified as Gary Johnson, 35, of Lancaster, and Brittany Music, the alleged shooter's wife.
MORE FROM WAVE3.COM
+ Laurel County Sheriff upholds promise to install metal detectors in schools
+ Man escapes outside Estill County jail
+ Laurel County police searching for woman charged with fetal homicide
Police believe two incidents occurred in relation to the shooting: One after trash was thrown from a vehicle where Music allegedly fired a gun near six people, and a second where the accused allegedly shot his wife and the man with her.
The assailant is believed to have used a 9mm pistol, which deputies found thrown into a nearby creek.
The victims were airlifted to UK Medical Center where they were being treated for gunshot wounds, the Laurel County Sheriff's Office said in a statement released on Saturday night.
As a result of the investigation, police detained and later charged Dallas L. Music, 29, of Prestonburg with attempted murder, assault in the first degree, six counts of wanton endangerment and tampering with physical evidence. He is currently being lodged in the Laurel County Detention Center.
Copyright 2018 WAVE 3 News. All rights reserved.