Sweat4Syria helps refugees relocate in Louisville
Updated: May. 19, 2018 at 5:37 PM EDT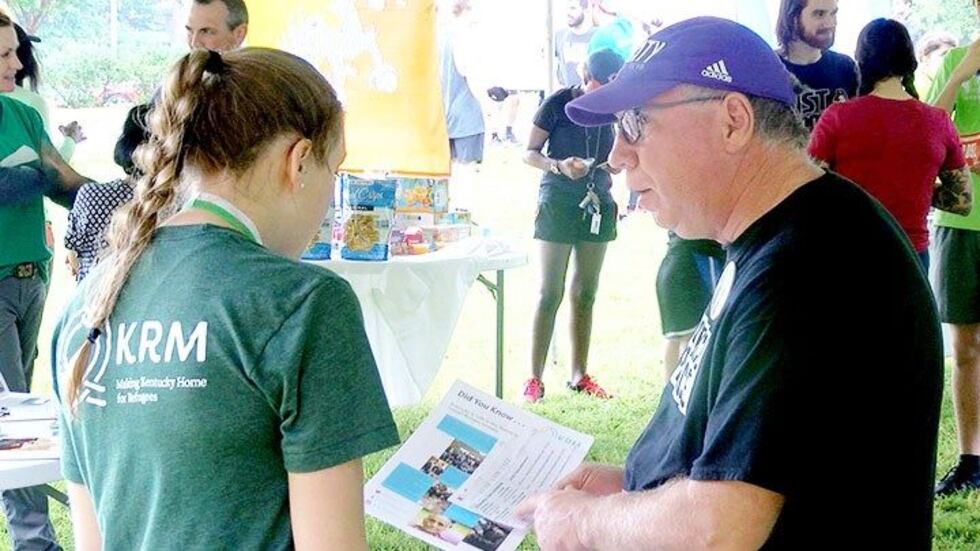 LOUISVILLE, KY (WAVE) - Ongoing conflict in Syria has forced families to flee the country. Some of those refugees have ended up resettling in Louisville.
Saturday morning, hundreds of people pitched in to make the often intimidating transition easier, using a little cardio to strengthen their hearts in more ways than one.
A hilly race on a muggy Saturday morning can be tough, but, judging from the smiles on the faces of runners crossing the finish line, the task they've completed, well before others even got up for breakfast, was well worth it.
MORE FROM WAVE3.COM
+ Louisville company seeks to arm teachers with technology
+ Parents meet donor who saved son's life
+ Multi-vehicle crash shuts down I-64W
"I haven't run a 5K since I was in cross country in 7th grade, and I was the slowest person on the team," Sweat4Syria founder Zeeshan Bhatti said. "I hated it."
But that seventh grade stressor would prove to be the tool Bhatti would use when faced with a changing world and a hurting heart.
"It does wear on my mind and spirit a lot, but the only way to quell that discomfort is by doing things like this and say, hey you know what, at least I'm playing my part," Bhatti said.
An effort to help others that, after seven months of planning, took the form of Sweat4Syria, as around 200 people hit the trails of Iroquois Park Saturday morning.
"That shatters the narrative that Muslims are not loved," Bhatti said. "That Muslims are not a part of this nation."
The inaugural charity 5K raised more than $10,000 for four refugee families resettling in Louisville.
The money will help sponsor medical care, language courses, and micro-financing programs for them, and was raised with a little help from a group of sixth graders.
"Without skipping a beat, they were on board and coming up with ideas to raise money right away," Sarah Smith, a sixth grade teacher at Farnsley Middle School, said.
Smith's class donated almost 500 dollars, all while learning about what was happening in Syria.
"It's not just learning math, science and social studies," Smith said. "it's also learning how to be a good person."
While that direct effort was focused on helping a couple of neighbors, the larger effect is something Bhatti said he hopes will make waves throughout the world.
"Push out, crowd out the zenophobic rhetoric thats prevailing in this country," Bhatti said.
This was the first time organizers have put on the race. They said they plan to hold the event again next year.
Copyright 2018 WAVE 3 News. All rights reserved.