Breckinridge Co. police searching for man, truck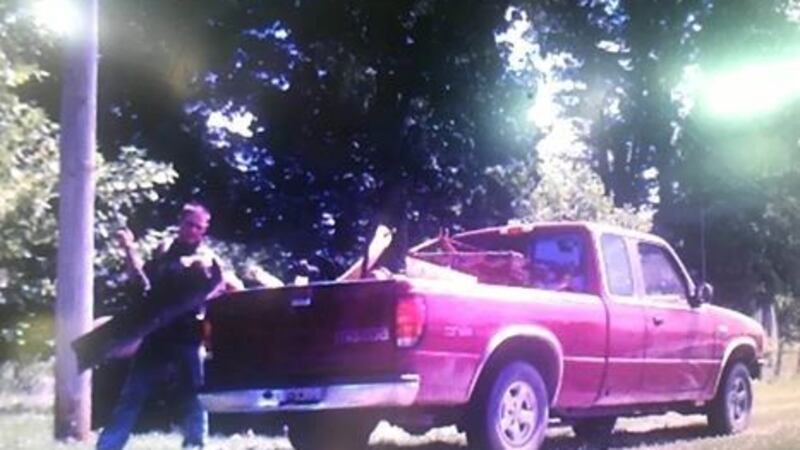 Updated: May. 26, 2018 at 4:34 PM EDT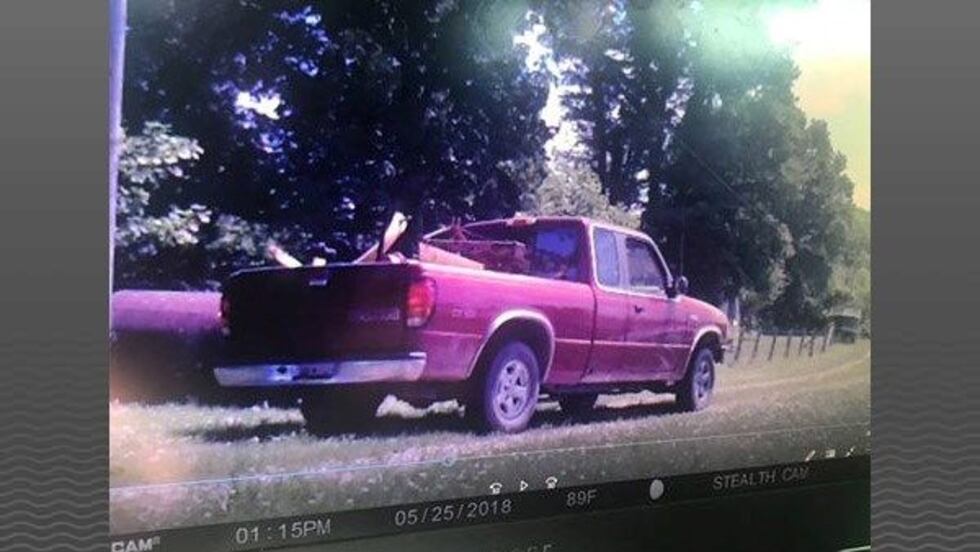 WEBSTER, KY (WAVE) - The Breckinridge County Sheriff's Office needs the public's help identifying a truck and its driver in connection to a theft.
On March 25, 2018, police were called to a residence near Webster on Highway 2780 to investigate the theft of several agricultural items:  A yellow and green PTO driven garden tiller, a yellow three point hitch post hole auger and a six foot rake.
The truck is an older model maroon Mazda pickup truck without a license plate.
The driver, a white male, was captured on a surveillance camera loading the tools into the bed of the pickup.
DOWNLOAD OUR APPS  
+ News app: Apple | Android  
+ Weather app: Apple | Android  
Anyone with information on the truck or its driver is asked to call the Breckinridge County Sheriff's Office at 270-756-2361 or their anonymous tip line at 270-580-8477.
Copyright 2018 WAVE 3 News. All rights reserved.