Jeffersontown Police Department teaches kids bikes, safety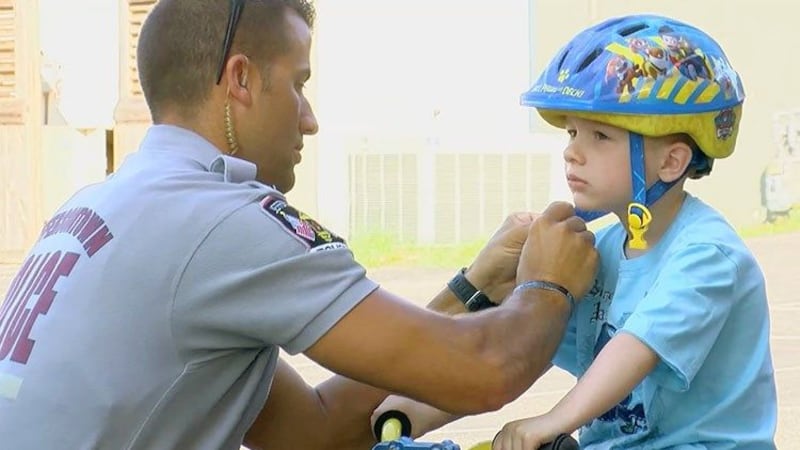 Updated: Jun. 16, 2018 at 9:07 PM EDT
JEFFERSONTOWN, KY (WAVE) - Safety came first today in Jeffersontown. The police department taught kids everything they need to know -- about bikes.
The department holds the workshop every year, with bike patrol officers on hand to make sure the bikes are in working order.
MORE FROM WAVE3.COM
+ As World Cup plays out, soccer brings Louisville refugees together
+ Mayor defends secret guest list for Derby party
+ How do Kentucky and Indiana rank in hot car deaths
An obstacle course was on display for the kids, complete with several turns and tight spaces.
The kids got a chance to practice before hitting the road.
"This is probably the most important part of the obstacle course in the stops and turns, and so we want to make sure that they understand what a stop sign is," Jeffersontown Police Officer Felicia Burba said. "We want them to understand that before proceeding across the street or into an intersection you have to look all directions."
The officers also did car seat checks for parents.
Copyright 2018 WAVE 3 News. All rights reserved.