Metro Council approves city budget for 2018-19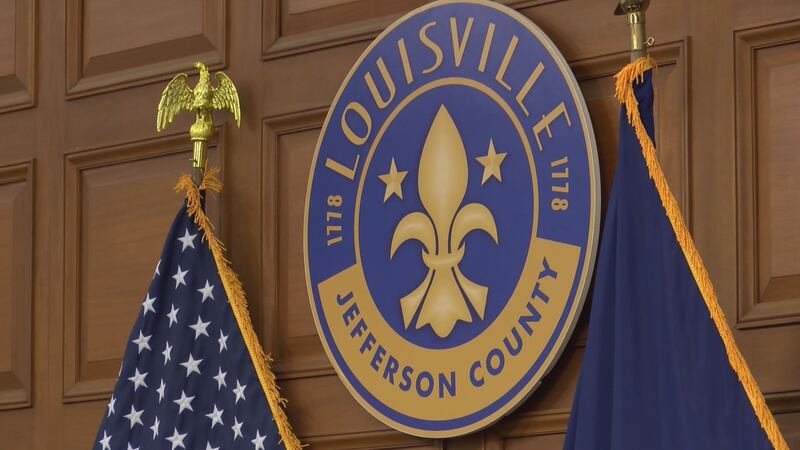 Updated: Jun. 26, 2018 at 11:23 PM EDT
LOUISVILLE, KY (WAVE) - The Louisville Metro Council approved the city's budget for the 2018-2019 fiscal year.
Tuesday night, the operating budget was approved with a vote of 21 to 3. The capital budget was approved 20 to 4.
Amendments were also approved within the operating budget. One of those called for quarterly spending reports from the Office of Safe and Healthy Neighborhoods.
>> PREVIOUS STORY: What programs could get a budget boost or cut by Louisville Metro Council?
"This agency is designed to address that problem, to address solutions to that problem," Councilman Brent Ackerson (D-District 26) said. "I want to hear quarterly reports not so much to judge their activities, but I want -- the problem is so severe -- that I want to know how we're addressing it? Do we need more money? Do we need more resources?"
The newly approved budget now heads to Mayor Greg Fischer's desk. He has until midnight on June 30 to sign it.
It seems that will happen, as he issued the following statement Tuesday night:
"Despite the challenges of rising pension and healthcare costs, this budget maintains our focus on key priorities, including public safety, violence prevention, affordable housing and jobs. Investments in parks, paving and street improvements, a new Northeast Regional Library, and a new animal shelter further enhance our city's momentum, and advance our goal of ensuring that every citizen has the opportunity to reach their full human potential.

"I appreciate the Metro Council's collaboration on this budget, with special thanks to Budget Committee Chair Bill Hollander, Vice Chair Kevin Kramer and President David James for their leadership. This budget moves us forward as one city with one shared future."
Once signed, the new budget will go into effect July 1.
Mayoral candidate and Councilwoman Angela Leet (R-District 7) voted against the budget. She released the following statement to explain her vote:
"I commend my colleagues on the Louisville Metro Council as this is a better budget than what was originally sent to us by the Mayor. While there are a number of improvements made to increase accountability and transparency, this budget failed to go far enough. This budget failed to address the need to replace or rebuild LMPD headquarters, it failed to add  first responders that are needed to protect our community, it failed to solve the problems of overcrowding in our jail, it failed to aggressively address issues like drug addiction and mental health and it failed to do enough to make our community more economically competitive.

"If we are going to encourage our community to thrive we need a government that is easier to access and more transparent."
Copyright 2018 WAVE 3 News. All rights reserved.