Five Questions on Coach Petrino's Family Foundation Courage Camp
Updated: Jul. 20, 2018 at 1:06 AM EDT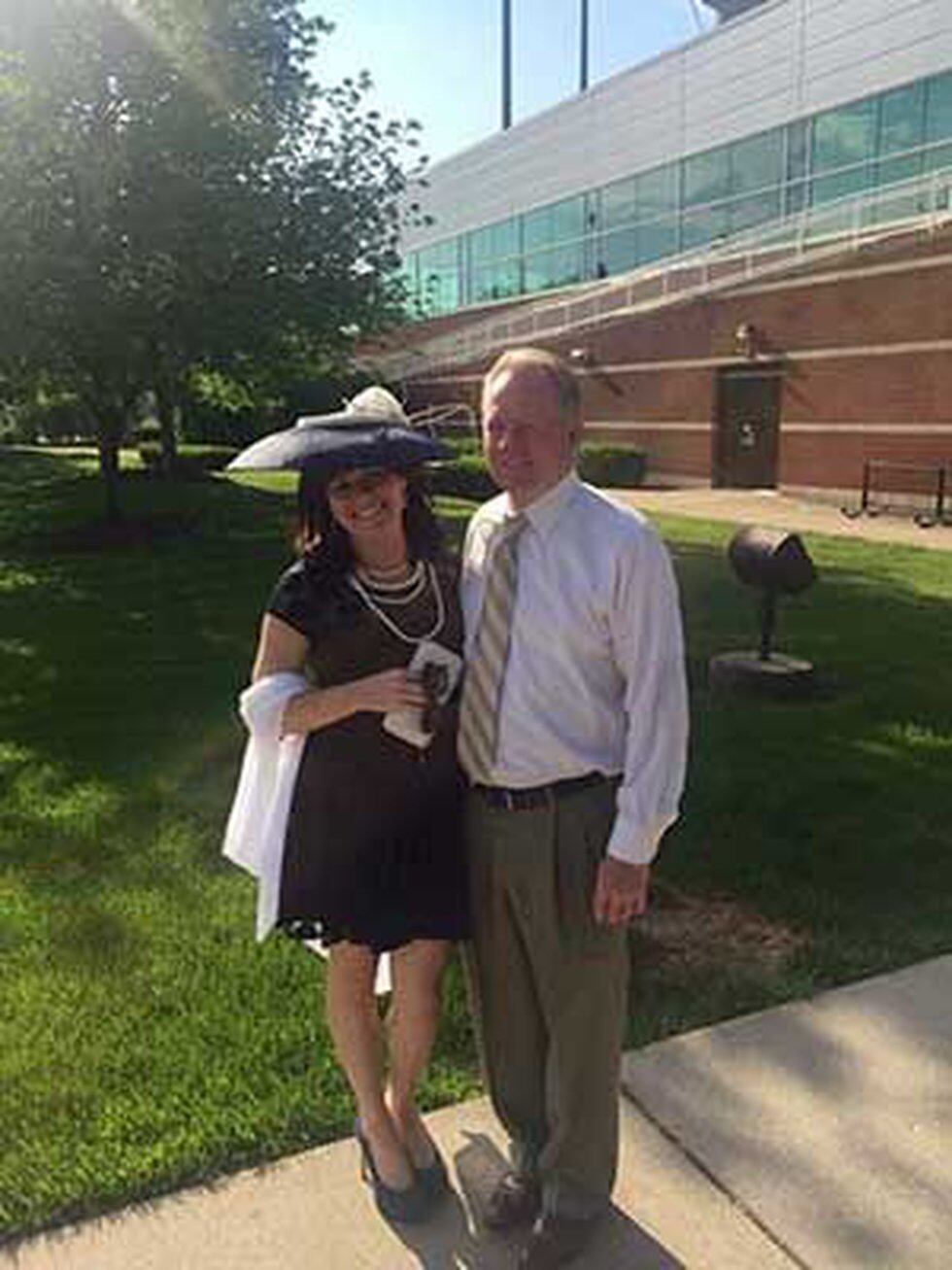 LOUISVILLE, KY (WAVE) - This Saturday, University of Louisville football Coach Bobby Petrino will be coaching kids who don't typically suit up for him.
They have all been patients of Norton Children's Hospital and many of them have heart conditions (including my son, Colt).
This is the fourth year for the Petrino Family Foundation's "Courage Camp." The foundation chose that name because they said it takes courage for these kids to go through all they have and still remain so positive about life.
>> More Community stories on wave3.com
Last year was the first year that my son and his twin Cade took part. I was so overwhelmed with emotion watching them and the other children throw footballs with the players, get tips from Coach Petrino, and have the players cheer them on. It's truly inspiring. And yes, last year Heisman Trophy winner Lamar Jackson was there for the entire four hours.
This year, they will have five stations for the children to rotate through. One of the big highlights of the day is getting a chance to talk with the players, take pictures with them, and get their autographs. Penn Station donates lunch for the event.
Petrino's daughter, Kelsey Petrino Scott, is the Executive Director of the Petrino Family Foundation. She took a few minutes to answer my five questions on this Saturday's Courage Camp.
1.) What do the players think about taking part?
We have never had any problems getting the players to volunteer for this event. They understand the situation these kids have been in and they love helping to put a smile on their faces. This year we are close to expecting the entire team to be there -- all on a volunteer basis. You can see on their faces and in their smiles how much fun they have at this event. That might even be compared to the fun the kids are having, as well. It gives them an opportunity to share the game they love with kids who are just so grateful to be there and experience it with them.
2.) Your own family recently had a scare with your daughter who was born eight weeks early. How is she doing today?
Anissa is now 9 months old and doing great. Karma has its way of making it around, and having two children/grandchildren go through a NICU center that we have helped to support, receiving the best care available, really makes you know you are doing the right things. Seeing your child hooked up to monitors and breathing and feeding tubes is a sight no parent wants to see, no matter how big or small they are. And also being able to share in and relate to the appreciation you develop for the staff, nurses, and doctors that help you through those situations. It really just makes everyone feel like family in some sense of the form.
3.) What does your foundation have planned for the future?
We have a lot planned. We are going to continue to grow and expand upon our #LoveLouisville campaign. We will finish our current pledge to the Children's Hospital for the Trauma Room in the next few years and will then be able to sit down with them to find out what other projects we can help them with. Every year we are also able to give more to other local charities who are doing great things by supporting them in their fundraising efforts. We will also have our first scholarship graduate in 2019, which is exciting and kind of sad all at the same time. He is a great kid and we could not be prouder of him.
4.) What's your biggest takeaway from these days?
Appreciation. You really leave events like this with your worries and cares in the back of your head and you get to just appreciate the moment. These kids know how to live in the moment, and find the good in just about everything. It's definitely a contagious feeling.
5.) You also include siblings. Why was that important for you?
After spending time with the families and staff from the hospitals, we learned the siblings of the kids from the hospital can tend to feel left out a little at times. Having a sibling that requires a lot of attention can be a difficult thing for a child to completely understand. By inviting the siblings, we give them a chance to feel included as well. The best part about it too is, for the most part, you have no idea who is a child from the hospital and who isn't. They are all so happy and appreciative, it makes it all worth it.
Copyright 2018 WAVE 3 News. All rights reserved.