13 passengers evacuated from Kentucky Kingdom water ride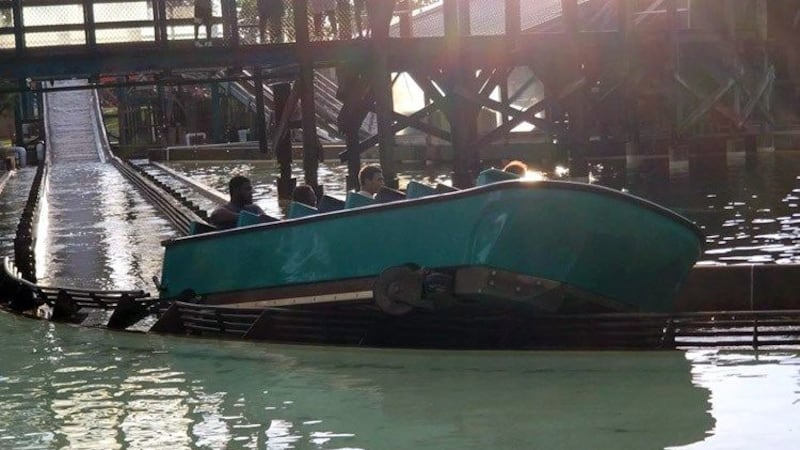 Updated: Jul. 28, 2018 at 10:26 PM EDT
LOUISVILLE, KY (WAVE) - A boat in Kentucky Kingdom's Mile High Falls, a shoot-the-chute water ride, became lodged in a trough wall with 13 passengers on board on Saturday night, the park said in a release.
Kentucky Kingdom said that around 8:00 p.m. a boat at Mile High Falls descended its drop and proceeded to enter a trough filled with water to guide it back to the station.
While floating back, the boat struck the side of the trough and became lodged in the trough wall at approximately a 20-degree angle, Kentucky Kingdom officials said.
DOWNLOAD OUR APPS 
+ News app: Apple | Android 
+ Weather app: Apple | Android 
All 13 passengers were evacuated by Kentucky Kingdom employees within ten minutes.
Five passengers went to the Health Services center at Kentucky Kingdom for evaluation. One declined treatment, two were treated for minor injuries and two requested transport to a local hospital, Kentucky Kingdom said.
State ride inspectors have been contacted and Kentucky Kingdom's technical services staff is investigating. The ride will be closed until the investigation is complete and state inspectors re-certify it.
Copyright 2018 WAVE 3 News. All rights reserved.