Neighbors protest Family Dollar alcohol license applications
Updated: Jul. 30, 2018 at 5:52 PM EDT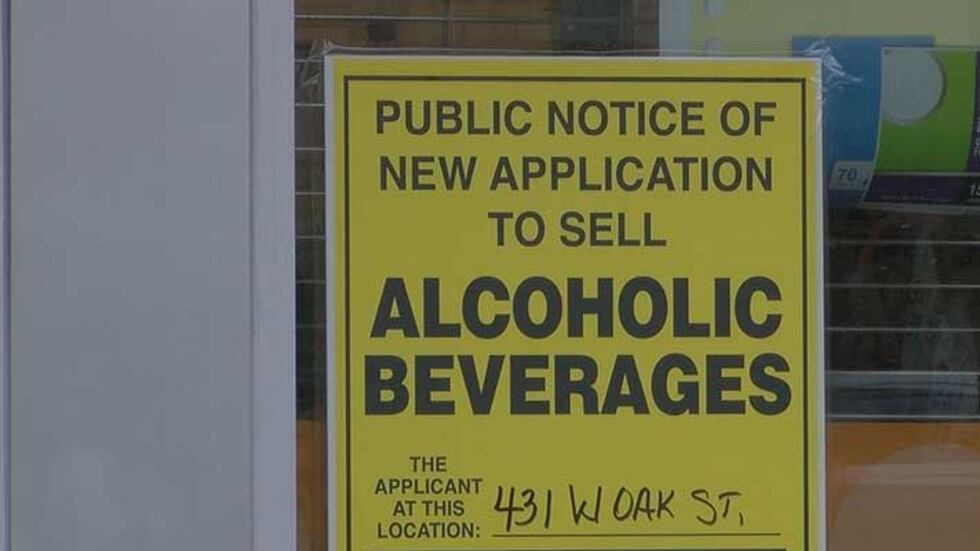 LOUISVILLE, KY (WAVE) - Protesters have made it a goal to gather in front of more than 20 Family Dollar stores to protest the company's application to sell beer and malt beverages in Louisville.
The protests are scheduled for 6 p.m. Monday.
Signs on buildings and a can in the street make it clear alcohol is for sale near the 400 block of Oak Street.
That's something Metro Council President David James said is starting to become a problem.
>> More Louisville Metro news on wave3.com
"The community is already suffering from alcohol sales," James said. "You're having and suffering from negative effects from those alcohol sales."
He said public drunkenness and crime comes along with it, which is why when an alcohol license application sign popped up at the Family Dollar, along with constituent calls, James said he asked neighbors to protest.
"The concerns and letters and phone calls weigh on the director here," James said.
A handful of other Louisville Metro Council democrats are urging people to contact the Alcoholic Beverage Control (ABC) director about applications made at 22 Family Dollar locations in west and southwest Louisville for a license to sell malt beverages.
But some who live near these stores said they don't see a problem.
"They're generating money," neighbor Richard O'Brien said. "So, what's wrong with giving them the liquor license?"
A Family Dollar representative released the following statement:
"We are simply trying to provide our customers with a convenient option to purchase adult beverages while shopping for their everyday needs."
Some neighbors discussed fairness, pointing out a Rite Aid advertising liquor sales next door to a Family Dollar on W. Oak Street, and other liquor stores near other locations.
"From a business standpoint everybody deserves a shot," O'Brien said.
MORE FROM WAVE3.COM
+ Everything you need to know about hand, foot, and mouth disease
+ Attorney says pregnant prosecutor will prevent fair trial for alleged child molester
+ Reports: UK student's body washes ashore after drowning in Israel
The divisive topic even fostered different opinions among his friends.
"They make enough money as it is," neighbor Tommy Humphrey said. "The mom and pop stores need the support."
The sign at the Oak Street location said the deadline to submit a letter of protest is Thursday, Aug. 2.
Several workers at a Family Dollar store WAVE 3 News stopped by Monday said they're against the license, adding they feared for possible crime it could bring to the store.
Copyright 2018 WAVE 3 News. All rights reserved.