Group promotes gun storage safety at back to school health event
Updated: Aug. 4, 2018 at 8:18 PM EDT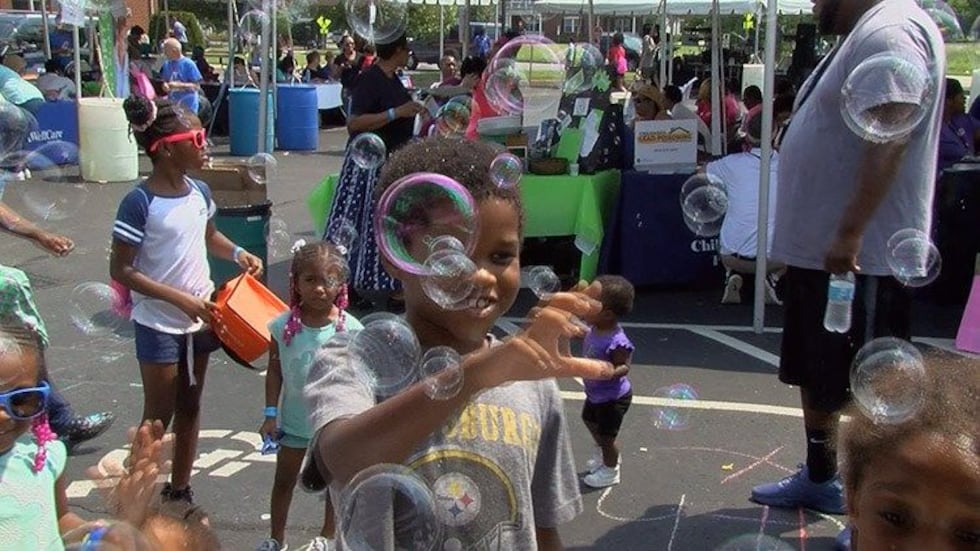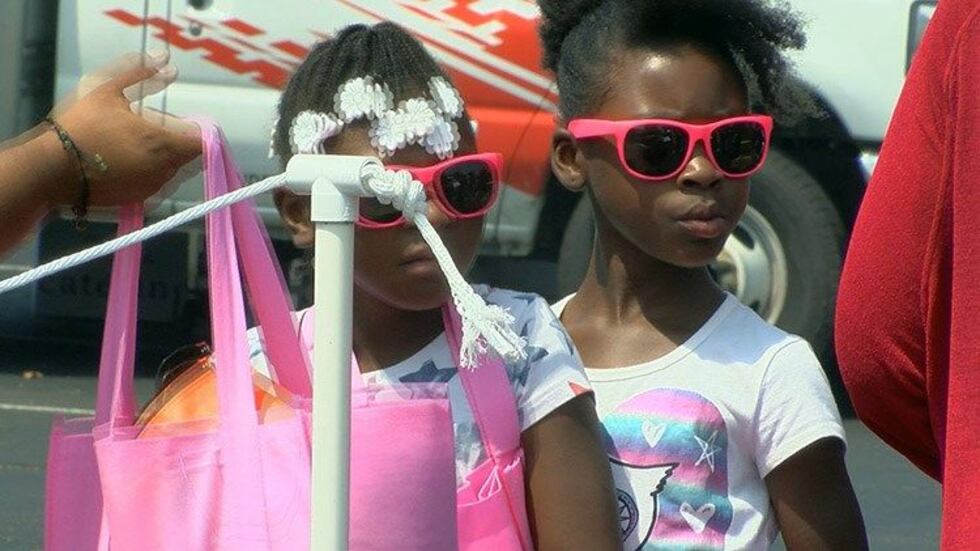 LOUISVILLE, KY (WAVE) – The bubble popping, pink sunglasses wearing, line dancing days of the summer, that were on display at the Park DuValle Community Health Center on Saturday, are numbered.
Class will soon be in session again.
"So, we can get people in, get ready for school, for those who can't get their kids," organizer Barbara Thomas said.
Those at the Community Health Center have organized a Back-to-School Bash annually, for the past ten years, to make sure students have what they need, especially when it comes to being healthy.
Vaccines and fresh food are being given out and health screenings are taking place next to another booth- one that's new this year.
"Gun violence is a public health issue," BeSMART volunteer Betty McIntee said.
MORE FROM WAVE3.COM
+ Norton Children's Dr. offers tips to reduce back-to-school anxiety
+ Neighborhood Place Back to School Festivals
+ JCPS launches new, back-to-school website
Local volunteers of the national gun violence awareness group Mothers Demand Action are using the day to spread their message.
"People are coming with children," McIntee said. "So, we've been able to talk to many, many adults about the importance of storing firearms securely."
Volunteers said the Be SMART campaign teaches people how to securely store guns and talk about the issue to prevent children from getting their hands on the weapons.
"Gun owners and non-gun owners," McIntee said. "We feel like it's all adult's responsibility to keep children safe."
The goal McIntee said is to prevent accidental shootings and suicides and, now, what the group says is the public health issue of mass school shootings.
"Even with the mass school shootings, a lot of those guns, I think it's at least fifty percent, are guns that are brought to school from the home," McIntee said.
A first appearance at this back-to-school fair that some volunteers hope will save lives.
Copyright 2018 WAVE 3 News. All rights reserved.