Emotional moment prompts food truck owner to help the homeless
Updated: Aug. 5, 2018 at 7:40 PM EDT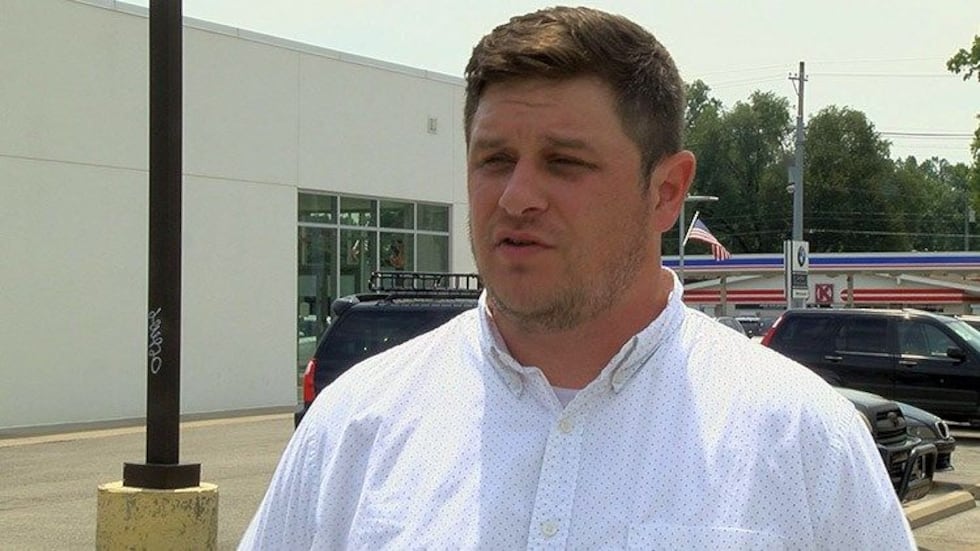 LOUISVILLE, KY (WAVE) – As a food truck owner, you become a culinary nomad.
So, social media plays a big role in letting people know where you are.
For Boo Boo Smoke Shack, hungry people will find that on Facebook, right in between memes and, of course, pictures of their food. But lately, another post, one that tells a heartbreaking story, has taken over the page.
"A gentleman walked up," food truck operator Brandon Smith said. "He told me he would work for food, like he would clean my trailer, do whatever."
Parked on Chestnut Street Tuesday, the lunch rush had passed and Smith said he didn't need the help, but he did have some extra food.
"We were getting towards the end of the day," Smith said. "So, we made him a box, a sandwich and some sides, and gave him some water."
What happened next, Smith said, was painful.
MORE FROM WAVE3.COM
+ Help the Jamon Brown Foundation send team to the Babe Ruth World Series
+ Max Gilpin's name will not be forgotten, event organizers say 10 years later
+ Fancy Farm Picnic mixes politics, barbecue, jokes
"He started crying," Smith said. "I've never seen anybody cry just from getting food. It was heartbreaking because I couldn't do more."
But as the clock ticked, Smith decided he could.
"I have a box in front of my truck," Smith said. "It says 'Can Drive' on it."
Now, if you stop by his truck for lunch, Smith said he'd love it if you helped feed others as he feeds you, by donating a canned item.
Smith said his plan is to d rop off the items he collects at different charities in town.
He added he intends to eventually encourage people to give by running can drive promotions at his business.
Copyright 2018 WAVE 3 News. All rights reserved.