Public hearing set for Oxmoor Center Topgolf proposal
Updated: Aug. 9, 2018 at 9:30 PM EDT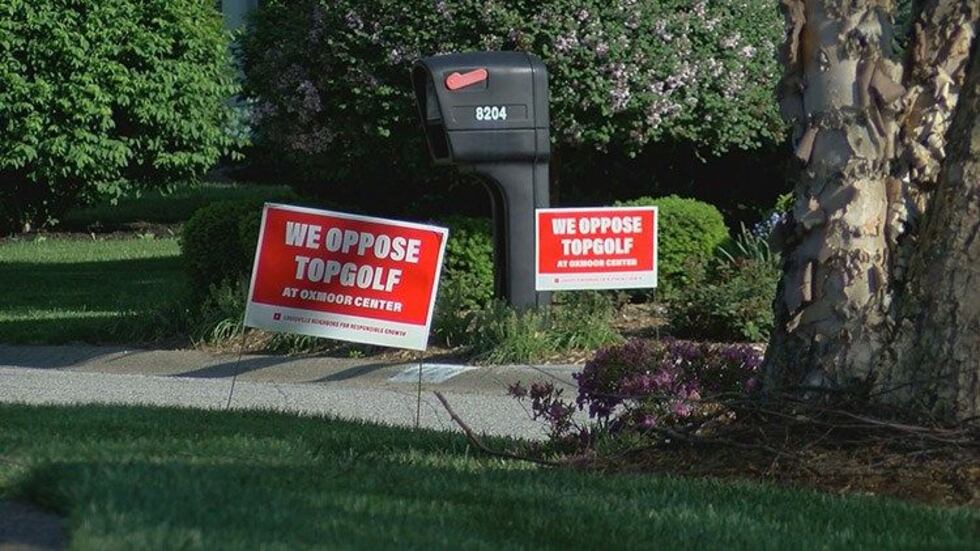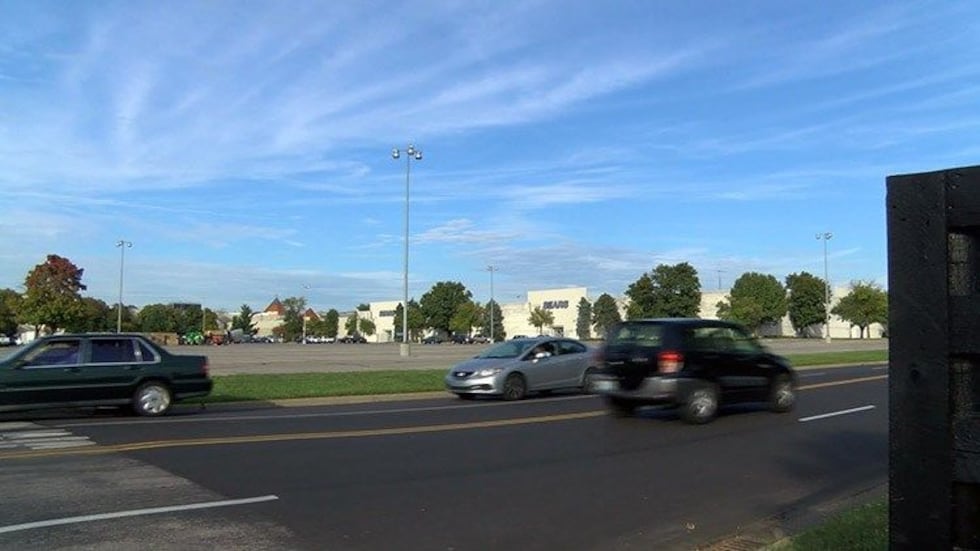 LOUISVILLE, KY (WAVE) - The more than 1500 people that have signed a petition to stop Topgolf from coming to Oxmoor Center will soon get their chance to speak out against the project.
The Louisville Metro Land Development and Transportation Committee decided a public hearing on the proposal will be held in October.
Both those for and against Topgolf at the Oxmoor Center made abbreviated arguments that they said they'll make at the public hearing.
Topgolf representatives presented studies related to light, traffic and sound in the area.
Experts testified on behalf of Topgolf that sound changes will either be non-perceivable or just barely noticeable if the driving range entertainment business opens up.
How the company would light the business was also discussed, Topgolf representatives noting that now placement and light types would be changed to minimize effects on neighbors.
MORE FROM WAVE3.COM
+ Topgolf to open new location in Louisville
+ What is Topgolf?
+ Topgolf, Oxmoor Center conduct studies to ease neighbors' concerns
Those against Topgolf at Oxmoor Center spoke Thursday as well, saying that the structure, while labeled as a three-story building, would be much higher, adding that the nets surrounding the driving range would be an eyesore.
"Some of my people, clients, have called it a monstrosity," Steve Porter, an attorney representing those against the development, said. "That's a pretty good word. It's a biggie. It really is. It's huge."
Kendall Merrick, the General Manager of the Oxmoor Center, said she's heard a lot have supported the project, including retail anchors in the shopping mall like Dick's Sporting Goods.
"We're replacing an empty department store with a vibrant redevelopment that will create 500 new jobs and hundreds of millions of dollars in economic impact and millions in tax revenues," Merrick said at the meeting.
Those against the project said the discussion Thursday is the first time they've heard about the changes proposed by TopGolf related to light and sound, while Topgolf representatives said they've been transparent.
State Senator Julie Raque Adams also spoke out against the proposal, requested zoning changes and waivers.
That public hearing will be held on October First at the Shelby Campus of U of L at 6:30 p.m.
After that, the planning board will make a decision to decline or approve the request for TopGolf.
The company has made a request to change the zoning from C-1 to C-2, with a conditional use permit and revised detailed district development plan for golf driving range and entertainment centers.
It has also noted variances related to setback, height and stream buffer encroachment.
Louisville Neighbors for Responsible Growth put out a press release to say they were pleased with the LD & T committee decision to schedule the hearing on October 1, as opposed to earlier as TopGolf representatives desired.
Copyright 2018 WAVE 3 News. All rights reserved.