From Facebook to Germany: A Louisville woman finds her biological family
Published: Aug. 10, 2018 at 9:05 PM EDT
|
Updated: Aug. 10, 2018 at 9:13 PM EDT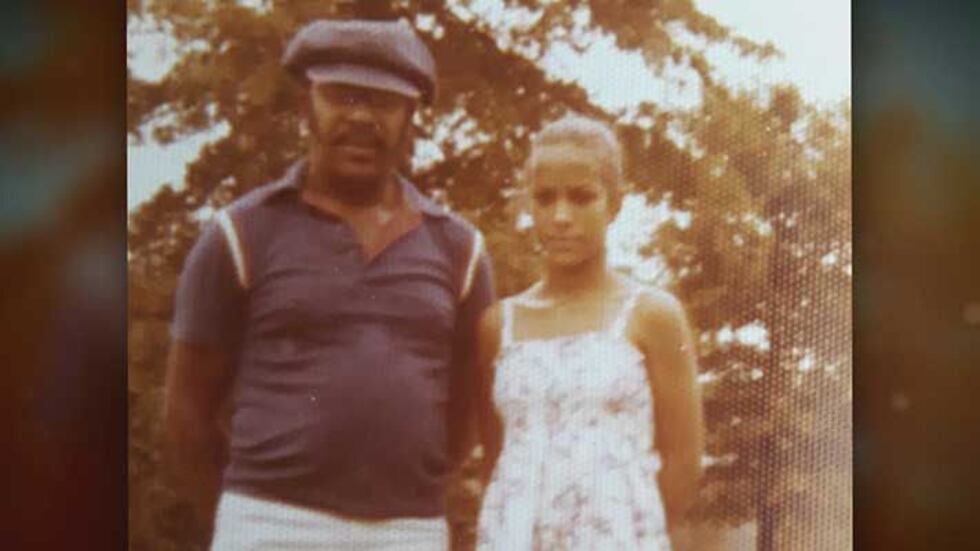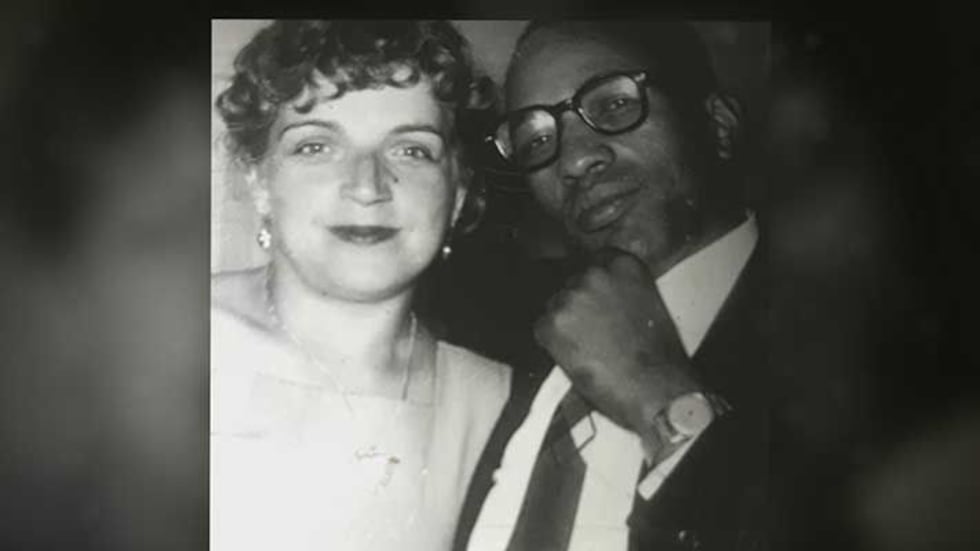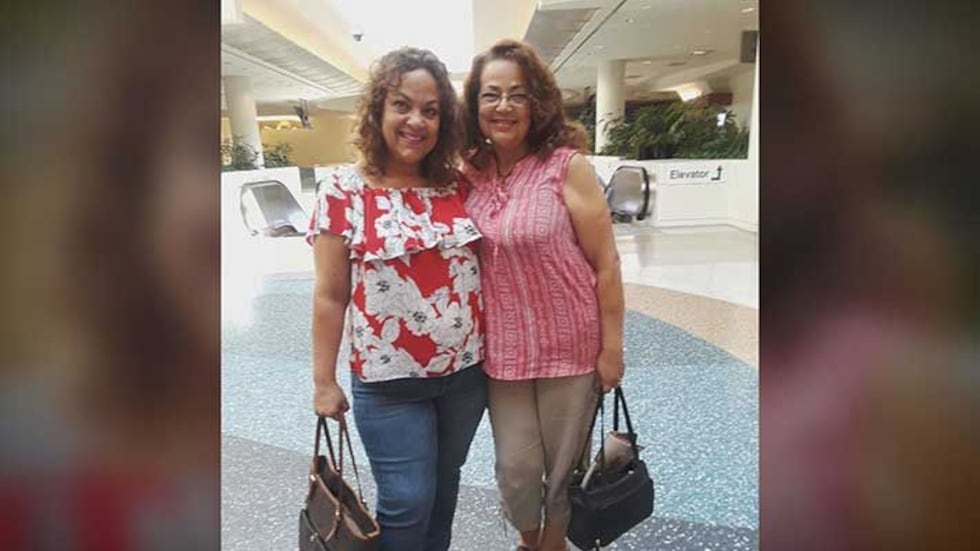 LOUISVILLE, KY (WAVE) - When we talk about World War II, most of us know about the Enola Gay d ropping the first atomic bomb on Hiroshima. We know about the Jews in Germany and how they struggled, and millions died. We know something about the Battle of the Bulge.
But there are some consequences from the war that for some are just coming to light.
There were thousands of illegitimate children of U.S. soldiers after the war. Some of them from white German women and African American GI's.
This was during a very tumultuous time of a defeated Nazi party and a racially separated Jim Crow America. These children, known as Germany's Brown Babies, were often adopted out to African American military families. Many were forcibly separated from their parents.
>> More Community stories on wave3.com
"I've always known I was adopted," shared German born Lisa Moore right at the start of the conversation. "A lot of people didn't know that because I didn't share it."
Moore's adoptive parents were in Germany. They were not able to have children. Moore remembers her adopted father explaining when she was young that he learned her German mother was pregnant and had to give her up for adoption. He continued to come back to the restaurant to talk about the child's future. Later, an agreement was made that he would adopt the female baby with his wife when she was born.
When she was born, her German mother named her Jeannette Zimmerman. When she arrived in America her new parents name her Alice. They called her Lisa.
"As I got older I started to wonder about my biological parents," Moore said. "I would walk around and see people out there, a girl, and wonder if that's my sister."
Moore began to actively look. She posted on the internet her date of birth and information that her biological family may recognize if they were looking for her too.
She would find herself scrolling through Facebook not sure exactly what she was looking for, but she did not want to give up the search.
"There's times that I actually want to get off Facebook," she said laughing. "There's a lot of negativity."
Negativity on social networks can be overwhelming. Moore could not believe the staggering number of negative comments even on positive post.
"I'm thankful that I didn't, and I hung in there," she said with a smile.
Moore pushed through the toxic posts with a purpose. She enjoyed the more lighthearted posts and from time to time would message the family on Facebook she called her own.
Finally, Moore found the site USA Familien -und Freundesuche USA.
The description for the group all in German:
"Auf der Suche nach amerikanischen Wurzeln. Viele sind auf der Suche nach ihren GI-Vätern die in Deutschland stationiert waren, ihrer unbekannten Familie."
More does not speak any German.
USA Familien is a closed Facebook group you must join to participate in or get help from. The page reunites children adopted by American parents with their German mothers and occasionally their fathers, usually American soldiers.
Lucky for Moore, the Facebook founders can speak English.
"My original name was Jeannette Lieselotte Zimmerman," she shares proudly.
Moore's adopted mother died when she was only two years old. She and her adopted father were very close. They were best friends. Before he died, he gave her her German birth certificate.
"He was very open about this whole situation," Moore shared. "So, I went on and reached out. I didn't think anything was gonna come of it cause I've done it before."
This was not Moore's first attempt. She answered the questions, sent the documents she was given and waited -- not expecting anything.
"I did that in February and in April I found out I had seven siblings," she said with tears in her eyes and a smile.
There were eight children in the family in all. Moore had six sisters and one brother. Three of the children were adopted out to American military families.
"It was so emotional for me I cried the whole day," she said, shaking her head as she thought back to the day. "I had to call family and say, 'Hey guys I'm adopted.' Some of them didn't know."
Not all the news was good. One of Moore's sisters had died, and both her biological mother and American biological father were deceased.
Her mother never left Germany. Her father lived just three hours away in Tennessee her whole life and died in 2014.
"I was more interested in finding that mother and I wanted to find her to tell her thank you cause I know that was probably the hardest choice she ever made," Moore shared. "When you give a child up, you're thinking your whole life about that child. Are they OK? Are they happy? Did they have a good life?"
Within 24 hours of learning she had lots of siblings, she heard the voice of one of her sisters for the very first time.
>> IMAGES: Family photos of Lisa, parents and siblings
With her voice shaking and tears falling from her eyes Moore explained, "When I talked to my sister on the phone the very first time the first thing she said was, 'Did you have a good life?' That was the very first thing she asked me."
Not long after, she saw her sister's face. Moore traveled to meet her sister and her sister's family.
"Finally I looked at someone's face that was mine and the fact that she and I look so much alike -- it was crazy," she said.
Her older sister, Monika, sat and listened as we talked. The two sisters almost look like twins. They take great pride in that.
"We have a lifetime of catching up to do," Monika said, never taking her eyes off her younger sister. "It's like I've known her forever. Even though we've recently met and it's just amazing."
Monika speaks German and English. She was raised with their mother in Germany. Lisa and Monika's other siblings also speak German.
When Lisa called the other siblings, Monika had to translate because they could not understand Lisa and Lisa could not understand them, but what they all understood was the joy they all felt.
Monika shared pictures of family celebrations, school pictures and even pictures of their mother's gravesite.
"Wow this is where I came from. Finally I see that," Moore said shaking her head. "I realize that I look a lot like my mother."
MORE FROM WAVE3.COM
+ KSP, NamUs to help families find missing loved ones
+ Good girl: Oreo winning hearts and treats as Bardstown fire dog
+ Positively WAVE: Cheerleading team needs financial help to make New Year's Day bowl trip happen
One of the founders of USA Familien said one place you can start to look for your biological family is find-your-family@t-online.de. It will bring up numerous sites run by several organizations that may help you find your family.
Moore also realized she almost let others' negativity ruin her positive outcome.
"For all the bad it does, there's a lot of good on Facebook," Moore proclaimed. "Had it not been there, I may never have met my siblings at all ever."
The ladies that helped Moore find her biological family, the ones who run USA Familien, have been dubbed "Search Angels." Understand not all connections are a fairytale like this one. Everyone's search is different.
As for Monika and Lisa, they only have one more wish. They'd like for all the siblings to come together. The three in Germany are trying to raise the funds to make it to the United States.
Copyright 2018 WAVE 3 News. All rights reserved.