Despite several warnings new vaccine requirements catch parents off guard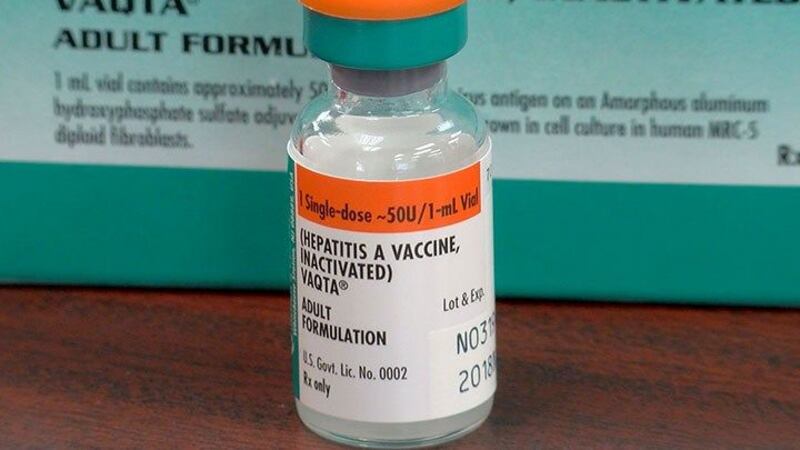 Updated: Aug. 14, 2018 at 12:50 PM EDT
LOUISVILLE, KY (WAVE) - Every parent needs to read this. If your child is going back to school, they must have the required immunizations to head back to the classroom.
Under a new state regulation all Kentucky students must have proof of having the Hepatitis A vaccine by the first day of school. Every student in Kentucky will be required to show proof of a Hepatitis A vaccine. If they haven't, parents need to contact their pediatrician or healthcare provider and ask if their child has received the Hepatitis A vaccine.
If children have not received the vaccine, parents should make an appointment to get the vaccinations.

What makes this vaccine time sensitive is that Hepatitis A doses must be spaced six months apart.
Hundreds of students in Bullitt County were not allowed to go back to school because of immunization issues.
"We are thinking we had about 300 students out today (on Monday) for immunization issues, Bullitt County Public Schools District Health Coordinator Lesa Howell said. "Expect that number to be down each day as many issues have already been resolved."
School districts around the state have sent numerous reminders to parents about the immunization requirements. WAVE 3 News has also aired several stories on the topic.
PREVIOUS STORIES
+ Doctors gear up to handle vaccine requirements before new school year
+ Kentucky health officials encourage hep A vaccination amid state outbreak
+ KY students must have Hepatitis A vaccine to start school
Hardin County Schools said they are working with parents and families to ensure that they meet the health requirements set forth by the state.
"We also know that we must continue to provide the strong educational practices our families expect, John Wright, with Hardin County Schools, said. "We communicate with our local health department often and they have expressed that they have seen a higher number of people seeking meningococcal and Hepatitis A vaccines for children in preparation for school. A vast majority of our students' records indicates that are meeting the requirements and there has not been any reported cases of either in Hardin County Schools."
If students have received the vaccine, parents should request a new immunization form from the physician's office showing the dates the shots were given.
In addition to the Hepatitis A vaccine, students 16 and older are required to provide proof of having had the Meningococcal ACWY vaccine.
JCPS students go back to school Aug. 15. JCPS said it will give students a two week grace period to get the proper immunizations.
This story will be updated.
Copyright 2018 WAVE 3 News. All rights reserved.