FBI hosts Fit Test Media Day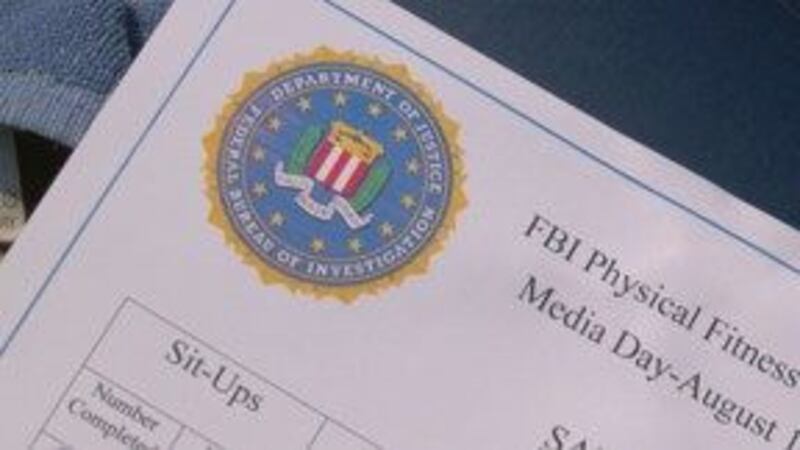 Updated: Aug. 14, 2018 at 4:43 PM EDT
LOUISVILLE, KY (WAVE) - The Louisville Division of the FBI hosted a Fit Test Media Day on Tuesday.
The day brings attention to the physical qualifications needed to become an FBI Special Agent. In fact, this is the same test that is regularly administered to all Special Agent applicants to ensure they are ready to meet the rigors of the FBI Academy. The fit test is also given to on-board employees to ensure they are maintaining an appropriate fitness level.
"The FBI's mission is to protect the American public," said Special Agent in Charge, Amy Hess. "In order to do that you have to be in good physical condition. As a special agent, in particular as a law enforcement officer you not only have to be able to protect the citizens but you also have to be able to protect and defend your fellow law enforcement officers. And so physical fitness is a big part in that job."
MORE ON WAVE3.COM
+ Louisville FBI head named to position at bureau headquarters
+ Despite several warnings new vaccine requirements catch parents off guard
+ 23 stories underground, MSD project underway to contain storm water overflow
As part of the test, participants do a series of sit-ups, push-ups, a 300 meter sprint, a 1.5 mile run, and pull ups.
The FBI recently released a new FBI Physical Fitness Test App on Google Play and the App Store, giving aspiring Special Agents, and fitness enthusiasts in general, a chance to learn about th FBI's official Fit Test.
Copyright 2018 WAVE 3 News. All rights reserved.