Clarksville Elementary School students learn to stand up against bullying
Updated: Aug. 22, 2018 at 4:59 PM EDT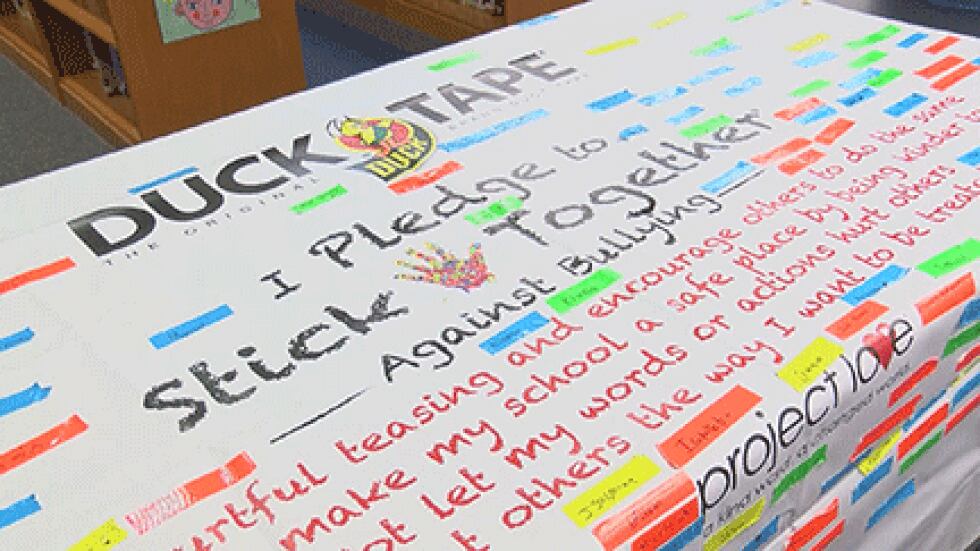 JEFFERSONVILLE, IN (WAVE) - Students at Clarksville Elementary school are learning how to stick together and stand up against bullying.
During each student's library time, they're shown a short video that explains what bullying is and how students can be kind to one another. Then, they discuss what they saw in the video, how they interpreted it, and how they can prevent bullying.
"The kids are actually really responsive to it," said Acacia Luther with Clarksville Elementary School. "The first one that I did was a first grade class and the boy that was sitting in front of me, I dropped my pencil and he was like 'I got it I got it for you, it's right here!' and I knew instantly that it was from watching the video and seeing that you can do something like that and it's not hard... that easy to be nice to somebody."
MORE ON WAVE.COM
+ Bellarmine freshman start school year by serving the community
+ Brewers, farmers collaborate on new Kentucky Proud craft beers
+ Ford supplier to open warehouse in Jeffersonville
After students participate in the exercise, they pledge to stick together against bullying by putting their names on a banner.
Copyright 2018 WAVE 3 News. All rights reserved.