Bicyclist hit, killed by U-Haul truck on Preston Highway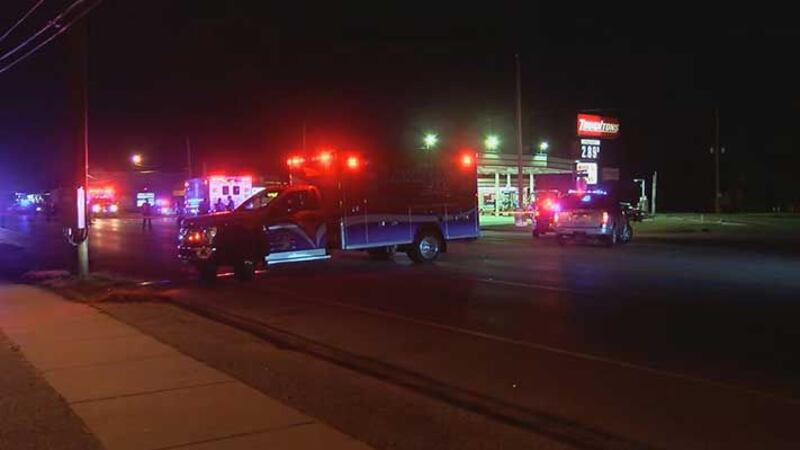 Updated: Aug. 28, 2018 at 11:30 PM EDT
LOUISVILLE, KY (WAVE) - A person riding a bike was hit and killed by someone driving a U-Haul truck on Preston Highway in Louisville, MetroSafe confirmed.
It happened around 10:20 p.m. Tuesday in the 5300 block of Preston Highway. That's between Gilmore Lane and East Indian Trail.
DOWNLOAD OUR APPS
+ News app: Apple | Android
+ Weather app: Apple | Android
MetroSafe confirmed the bicyclist died in the crash.
Louisville Metro Police Department spokeswoman Alicia Smiley said the bicyclist was trying to cross the road when he was hit.
A witness at the scene, Ronnall Clark Jr., said the man flew off the bike after being hit by the truck and was run over by another car. Those people stopped and immediately checked on the victim, then called 911, Clark said.
Emergency crews reported that the driver of the truck left the scene. As police looked for the U-Haul, they found one matching its description a short distance away, near the intersection of Preston Highway and East Indian Trail.
When officers approached the truck, it was empty. The driver ran away from the scene, abandoning the U-Haul, Smiley said.
Police have closed all of Preston Highway around the scene. Drivers should avoid the area. It is not known how long the road will be closed.
This is the exact same location where a motorcyclist was hit and killed in late July.
Officials have not identified the bicyclist.
Anyone with information on the identity of the U-Haul driver should call LMPD's anonymous tipline at 502-574-LMPD (5673).
Copyright 2018 WAVE 3 News. All rights reserved.