Stockelman Pleads Guilty To Molesting, Killing 10-Year-Old Crothersville Girl
Published: Mar. 24, 2006 at 4:08 PM EST
|
Updated: Apr. 7, 2006 at 3:30 PM EDT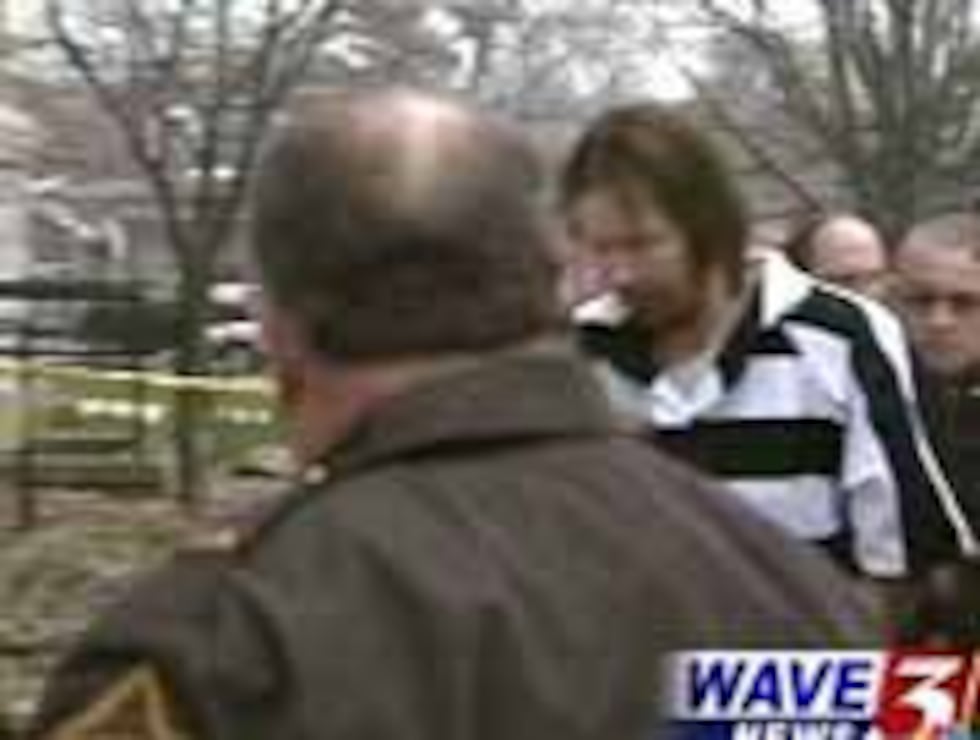 (BROWNSTOWN, Ind.) -- Prosecutors on Friday dropped the death penalty against a man charged with molesting and killing a 10-year-old Crothersville girl in exchange for a guilty plea despite DNA evidence supporting their case.
Jackson County Prosecutor Stephen Pierson said he spared the family years of turmoil by agreeing to let Anthony Ray Stockelman plead guilty and face a maximum of life in prison.
"That would be a just, fair and appropriate sentence," Pierson said.
Stockelman, 39, pleaded guilty in the plea agreement to murder and molestation in the death of Katlyn "Katie" Collman.
Jackson Circuit Court Judge William Vance accepted Stockelman's guilty plea and scheduled an April 17 sentencing.
Prosecutors said the former factory worker abducted, molested and killed Katie. The fourth-grader was missing for five days before her body was found Jan. 30, 2005, in a creek 15 miles from her home in Crothersville, midway between Indianapolis and Louisville, Ky.
Authorities first filed a murder charge against another man who confessed to being involved in the killing. But Pierson dismissed the confession and shifted the charge to Stockelman.
The initial suspect, Charles "Chuckie" Hickman, told investigators the girl fell into a creek and drowned after she was abducted on Jan. 25. The kidnappers planned to scare her from talking about a methamphetamine operation, Hickman said.
That prompted a wave of international media attention, as outlets from CNN to the New York Times descended on the town of about 1,500 residents to highlight the scourge of the highly addictive drug methamphetamine.
The charges against Hickman were dropped last May and the meth connection discounted. But as recently as Monday night, Court TV profiled the case with Today show weatherman Al Roker in a special called "Al Roker Investigates: Meth, Murder and Madness."
Collman's father, John Neace, said after the hearing he considered Stockelman a coward.
"There will never be closure for us," he said. "A little satisfaction? Yes."
Investigators said DNA evidence taken from a cigarette near Collman's body led them to Stockelman, who was arrested on the molestation charge on April 6, 2005, when investigators learned that DNA found on the girl's body matched his sample.
Pierson said besides the DNA, investigators found 14 red carpet fibers on Collman's clothing that matched the carpet in a home belonging to Stockelman's mother. Stockelman was helping her move the day Collman was reported missing.
But the DNA evidence was the strongest evidence, Pierson said.
"If you got everybody on the planet Earth in the same gymnasium, there would only be one guy in there with the right DNA profile," he said. "That's what turned this case."
As police were leading Stockelman into court, his wife, Tabitha, shouted, "Why'd you do it, Tony?"
Tabitha Stockelman testified that her husband, who always ate dinner in a recliner, insisted the family eat at the table the night Katie disappeared. She said during testimony that he told them, "Let's sit around the table and eat like a family while we still can."
Tabitha Stockelman said DNA evidence convinced her, too.
"DNA does not lie," she said, fighting back tears.
Stockelman's attorney James Kilburn said his client realized that pleading guilty would be the only way to bring closure. He characterized Stockelman as honest and hard working.
"This is a situation that is totally out of character for him, a situation that would never be repeated, I believe, in 100 years," Kilburn said.
In Crothersville, where businesses still have weatherbeaten photographs of the young girl in their windows, residents who months ago were shocked reacted with quiet satisfaction.
Nalona Bush, 46, worked quietly in the town offices, where drawers are filled with stickers depicting the young girl.
It's time to move on, she said.
"I don't think people are going to forget. Katie went through a lot before she died," Bush said. "But she's in a better place now."
(Copyright 2006 by The Associated Press. All Rights Reserved.)