JCPS joins Verizon innovation learning initiative
Students at several area schools to use tablets, get internet access
Published: Oct. 9, 2018 at 1:08 PM EDT
LOUISVILLE, KY (WAVE) - Jefferson County Public Schools are getting a technology boost in the classroom.
JCPS is partnering with the Verizon Innovative Learning program. The initiative provides underserved students with free technology, internet access, hands-on learning experience and a technology-infused curriculum, according to a release from JCPS on Tuesday.
Newburg Middle School will be the first of five schools in the district to receive new tablets on Tuesday.
JCPS Superintendent Marty Pollio and Mayor Greg Fischer attended the launch event today at Newburg.
"When they have authentic learning experiences and evidence of that, artifacts, they put those artifacts in their backpack," he said.
(Story continues below the photo)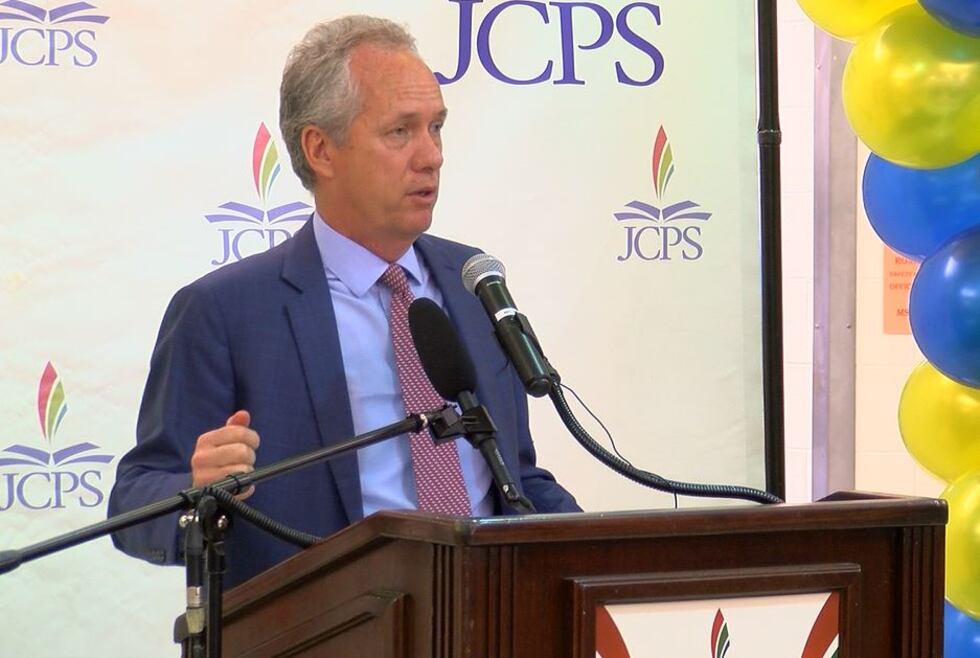 Fischer reminded the launch attendees that this week in Louisville is Digital Inclusion Week, adding that it's important for all students to have equal access to the internet.
"Imagine if you're a student, you're in class, the rest of your peers are all riding on the web 24/7, you want to do your research, you want to do your homework and you can't do it," Fischer said. "And that's not right."
Olmsted Academy North, W.E.B. DuBois Academy, the Academy at Shawnee and Lassiter Middle School also are a part of the initiative.
Copyright 2018 WAVE 3 News. All rights reserved.