Aspartame declared possible carcinogen by World Health Organization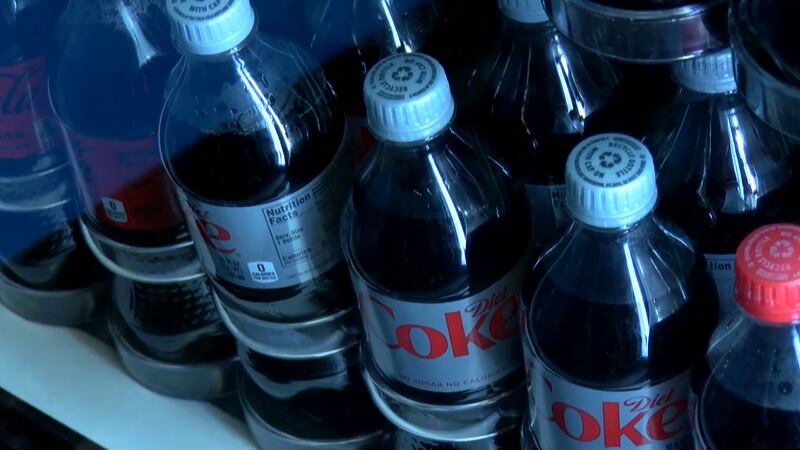 Published: Jul. 23, 2023 at 3:51 PM EDT
CLEVELAND, Oh. (WAVE) - The World Health Organization (WHO) has classified the popular artificial sweetener aspartame as a possible carcinogen.
From certain diet sodas and juices to some brands of ice creams and chewing gum, aspartame is in a lot of sugar-free products.
So what does this mean, and should you be concerned?
"When we think about the risk of aspartame, we have to really put it in perspective," said Dale Shepard, MD, an oncologist with Cleveland Clinic, not affiliated with the World Health Organization. "The artificial sweetener is now considered a possible carcinogen by the WHO's cancer research agency. But there are things people do and eat that are known to be carcinogenic, like the excessive consumption of alcohol and smoking."
Dr. Shepard said the agency has four categories they use to rank items for safety.
Aspartame now falls into the "possibly carcinogenic to humans category" – which means it ranks below known carcinogens, like alcohol and tobacco.
According to the agency, the classification was made based on limited evidence for cancer in humans and more research is needed.
However, they said it is safe to consume 40 milligrams of aspartame per kilogram of body weight a day.
For example, an adult weighing 154 pounds would need to drink more than nine to 14 cans of diet soda with aspartame a day to go over the acceptable daily intake.
Dr. Shepard notes aspartame is relatively low risk when compared to known carcinogens and moderation is key.
"I think the bottom line is we don't have good evidence you should go to your refrigerator and clear it of all the diet sodas," he said. "When we think about what we do and eat, moderation is key."
Dr. Shepard also encourages people to focus on other healthy lifestyle choices that can lower cancer risk, like staying active and kicking bad habits such as smoking.
Copyright 2023 WAVE. All rights reserved.